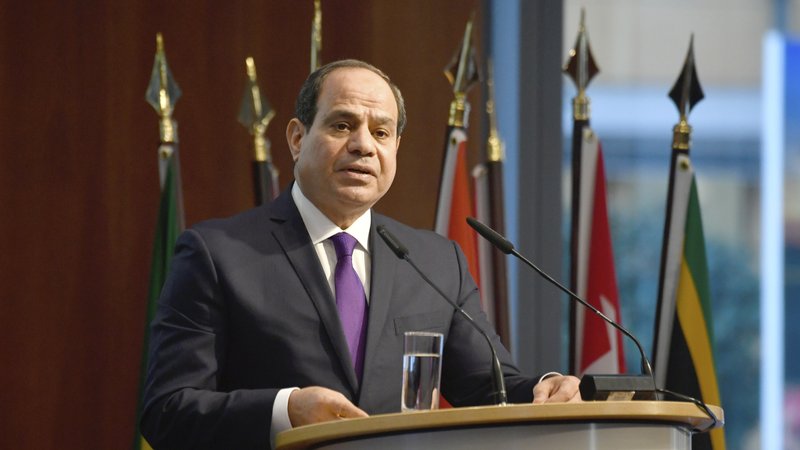 President Abdel Fattah al-Sisi on Saturday ordered to speed up the establishment of strategic warehouses for medical storage to ensure the availability of a reserve to cover current and future medical supplies and medicines.
Sisi's commands came during a meeting with Prime Minister Mostafa Madbouly and Minister of Planning and Economic Development Hala al-Saeed, in the presence of Adviser to the President for Urban Planning Amir Sayed Ahmed, the Chairman of the Board of Directors of the Egyptian the Unified Medical Procurement Authority (UMPA) Bahaa Eddin Zaidan, and the Executive Director of Egypt's Sovereign Fund Ayman Soliman.
The meeting reviewed developments regarding the establishment of medical storage warehouses, said the Egyptian Presidency's Spokesperson Bassam Rady.
President Sisi directed that these strategic warehouses be established near the main road axis network to ensure easy access and the fastest coverage across the country.
He also ordered that the warehouses be designed according to the latest global standards, which includes modernizing the storage system by utilizing the latest technologies and artificial intelligence.
This comes as part of a government policy that seeks to provide sustainability to ensure the success of national projects and their efficient management after establishment.
The meeting also discussed Egypt's Sovereign Fund for investment and development and its business strategy, how to maximize its resources, assets, and financial structure and future projects, and its expected role in stimulating economic growth.