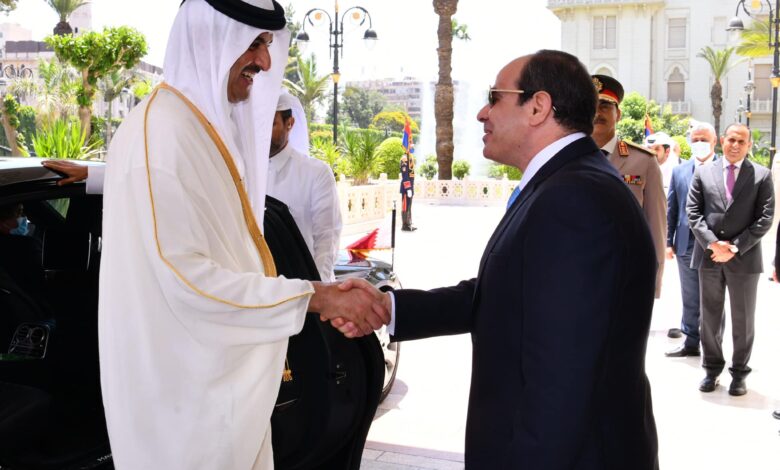 Egyptian President Abdel Fattah al-Sisi and Qatar's Emir Tamim bin Hamad witnessed the signing of a memorandum of understanding between the Sovereign Fund of Egypt and the Qatar Investment Authority.
A memorandum of understanding in the field of social affairs was also signed between the Ministry of Social Solidarity and the Qatari Ministry of Social Development, and a memorandum of understanding on cooperation in the field of ports between Egypt and Qatar.
Earlier, Sisi met with representatives of the Qatari Businessmen Association at his residence in Doha.
Egyptian presidential spokesperson Bassam Rady said that Sisi welcomed the meeting, which embodies the spirit of cooperation between Egypt and the State of Qatar, stressing Egypt's keenness during the coming period to develop economic and commercial cooperation relations with the business community and Qatari companies, developing joint investments to contribute to supporting economic development in the two countries.