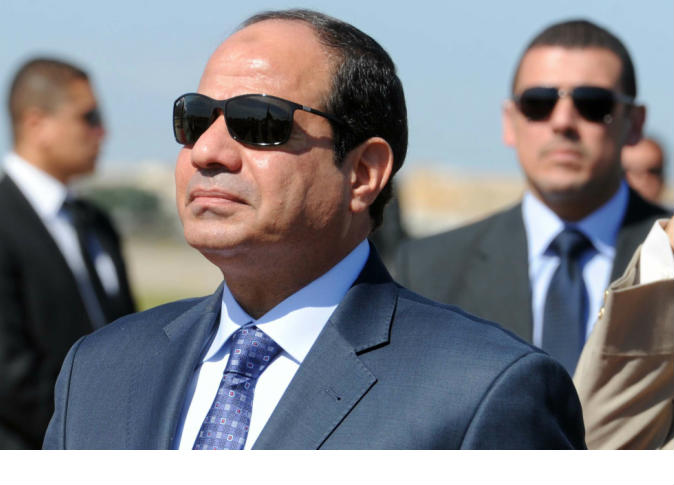 Egypt president Abdel Fattah al-Sisi said that the attack on the bus transporting Coptic Christians in the western desert road aims at undermining the cohesion of the Egyptian state and people.
In a televised speech last night, Sisi added that the strategy of Islamic State (IS) is to confront Egypt by creating sedition and strife to weaken the unity of the Egyptian people
He pointed out that the mission of IS in Syria has ended about 5 months after its destruction, and that many of the foreign fighters have come out of Syria after the end of the battles in Aleppo, and sought to go to other regions and countries such as Libya and Sinai.
The President said that the fall of the regime in Libya and the subsequent repercussions resulted in many risks and threats to the Egyptian national security.
He added that the Egyptian armed forces paid attention to this and made a great effort to secure and tighten control on the border.
Sisi said that an airstrike is currently ongoin against training camps of terrorists. He added that Egypt will never hesitate to strike terrorist camps in which operatives are trained to carry out operations against Egypt; wherever they may be, whether in Egypt or abroad, to preserve the security of Egypt and its people.
The President stressed that Egypt would not hesitate to launch further strikes against the camps of the terrorist elements tgat threaten Egypt's national security. They will be confronted and pursued everywhere. He also called on the security services to continue their efforts to protect the security of Egypt and its people.
He stressed that Egypt does not conspire against anyone, and does not work in secret, expressing his aspiration that this message reaches everyone.
Sisi stressed the need to punish countries that support terrorism, fund terrorist organizations, and provide weapons or fighters or training.
He addressed US President Donald Trump, confirming his confidence in him and that the fight against terrorism is a priority; pointing to his ability to achieve this in cooperation with all countries that love humanity and peace.
He also called on the Egyptians to maintain their cohesion and attention to the dangers surrounding them, stressing that despite the pain we are subjected to and the price we pay during the fight against terrorism, we will succeed in overcoming it and preserve our freedom and prevent Egypt's fall into the hands of terrorism or becoming the basis of radicalism in the world.