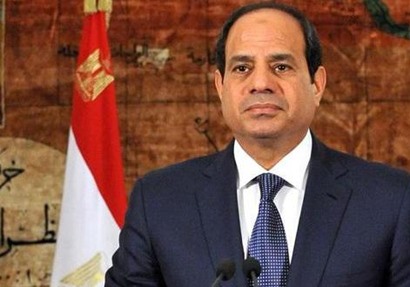 In a televised speech responding to the mosque bombing in Al-Arish that left 235 people dead, President Abdel Fattah Al-Sisi vowed to retaliate with "brute force" against perpetrators.
Al-Sisi said that the Friday's attack aimed to spread a seed of doubt among Egyptians about the capacity of the state, but affirmed that the armed forces and police will be responding to restore security in north Sinai.
"We will respond with brute force, we will face those takfiris, we declare three days of mourning," said President Al-Sisi.
Egypt's General Prosecutor released an official statement on Friday evening, confirming that death toll of the Al-Rawaady mosque bombing reached 235 and left 109 others injured.
On Friday Morning, a massive explosion in Al-Rawada mosque, located in the town of Beer El Abed, in North Sinai's Al-Arish.
The improvised explosive device, targeted worshippers gathering for Friday prayers inside a mosque that is believed to be affiliated to Sufi Muslims, who are considered 'apostates' by members of the IS affiliated group, 'Sinai Province'.
The explosion was followed by gunfire from unknown militants who stationed ahead of the mosque's gates.