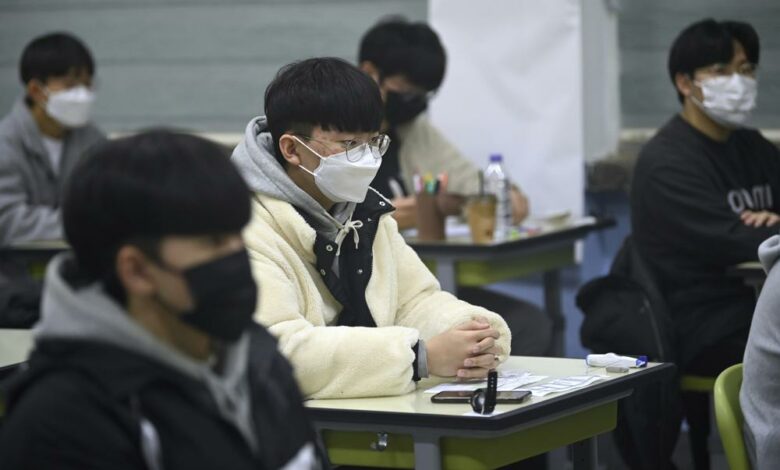 Students were required to have their temperatures taken before entering classrooms, and those with fevers were sent to separate testing areas. The Education Ministry said that 68 infected students and 105 others in self-quarantine took the hours-long test in isolation.
The 3,292 new cases reported by the Korea Disease Control and Prevention Agency on Thursday marked the second straight day of over 3,000 cases. The agency said 29 patients died in the past 24 hours, bringing the death toll to 3,187, while 506 others were in serious or critical condition.
To reduce noise, transportation authorities were planning to temporarily stop landings and departures of planes at airports during the English-listening part of the test. Government offices and private companies had their employees come in late, and the country's stock market delayed its opening by an hour to clear roads for test-takers.
"(Students) weren't given proper classes (because of COVID-19) and I often saw my child worrying much and struggling," said Seo Kwang-sun, a mother of a test-taker in Seoul.
While schools have been alternating between on-and-offline classes, the Education Ministry had planned a full return to classrooms starting next week to help reduce education gaps and align with the government's virus strategies.