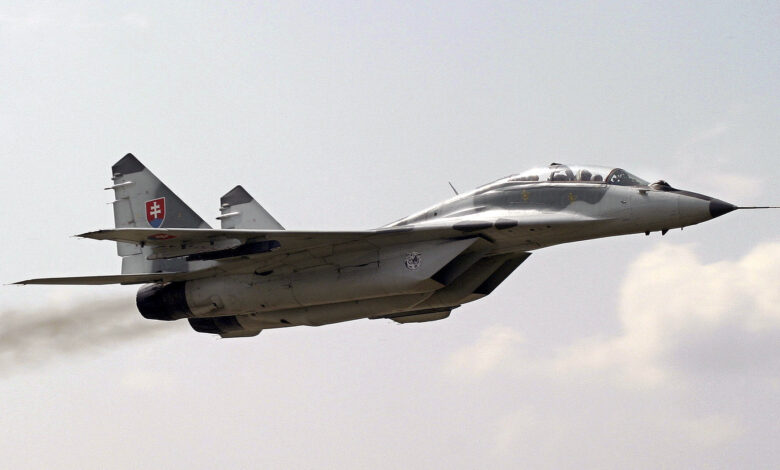 Slovakia has completed the transfer of its 13 MiG-29 fighter jets to Ukraine, the country's Defense Minister, Jaroslav Nad' said on Monday.
Slovakia had already announced the transfer of four of the 13 aircraft back in March, after Ukrainian pilots traveled to the country and flew them into Ukraine. The remaining nine aircraft were shipped over land.
"This transfer was carried out by land, in order to maintain the highest levels of security," Nad' said on his official Facebook account. "Huge thanks to all the forces involved in this important and demanding logistical operation."
Nad' went on to say the MiG-29 aircraft will be a significant support for Ukraine in its defense against Russia's military aggression.
"We are doing the right thing," he said.