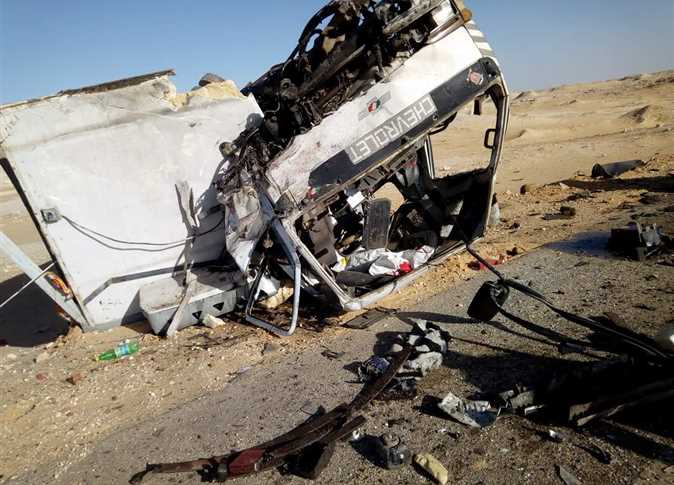 Two people have died and two others left injured on Sunday after a pick-up car collided with a microbus on Dar al-Salam-Sohag road in Sohag governorate, Ahram's Arabic gate said.
The chief of Sohag's Security Directorate was notified that the deceased are a 16-year-old unidentified girl and a 40-year-old unidentified man.
Undersecretary of Ministry of Sohag Hani Goma said that the injured suffered concussions and skull fractures.
He added that the ambulance cars transferred the deceased to the Central Dar al-Salam Hospital and the injured persons to Sohag University Hospital. Police filed a report on the accident and referred it to prosecution.
According to a report by Egypt's Central Agency for Public Mobilization and Statistics (CAPMAS) for 2017, road accidents that year resulted in 3,747 deaths, 13,998 injuries, and 17,201 damaged vehicles.
The report claims that the leading cause of road accidents is the human factor at 78.9 percent of total cases, followed by vehicle defects at 14 percent, and environmental causes, such as road conditions, at two percent.
In another report, CAPMAS mentioned that collisions had declined by 24.2 percent in the first half of 2018.
The report said that car accidents declined to 4,426 accidents in the period from January-June 2018, compared to 5,836 accidents in the same period of 2017.
The number of deceased persons declined by 19.1 percent to 1,560 persons in the first half of 2018, compared to 1,929 in the same period of 2017. The number of injured persons declined by 17.7 percent to 5,936 in the first half of 2018, compared to 7,217 people in the same period 2017.