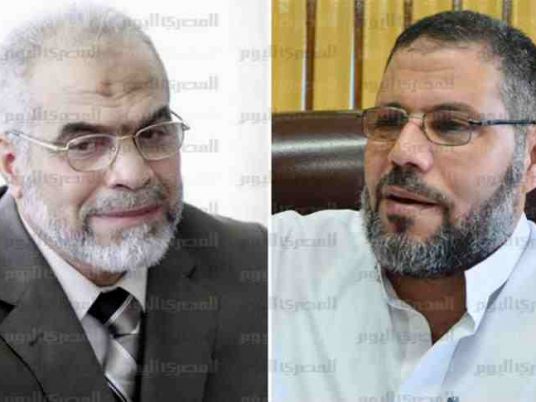 Egyptian security services arrested two Muslim Brotherhood leaders late on Monday, security sources said, a day before a court is expected to give a final ruling on a death sentence recommendation against Mohamed Morsi, Egypt's former Islamist president.
The arrests of Mahmoud Ghozlan and Abdul Rahman al-Barr followed the government's announcement on Monday that security forces had disrupted a Brotherhood cell which authorities said was gathering intelligence about state institutions and sending it abroad to foreign parties.
Ghozlan was a Brotherhood spokesman and a member of the group's highest office, the Guidance Bureau, while Barr, also a member of the Guidance Bureau, was seen as the Brotherhood's top religious authority, the sources said.
The Brotherhood condemned the arrests in an online statement.
President Abdel Fattah al-Sisi, the former army chief who orchestrated the army's takeover after mass protests against Morsi's rule, says the Brotherhood poses a grave threat to national security.
But the group maintains it is committed to peaceful activism and denies links to Islamist insurgents based mainly in the Sinai Peninsula who have killed hundreds of soldiers and police officers since Morsi's ouster.
The government makes no distinction between the Brotherhood and more radical groups. Security forces have killed about 1,000 Brotherhood supporters on the streets and jailed thousands of others in the past two years, according to rights groups.