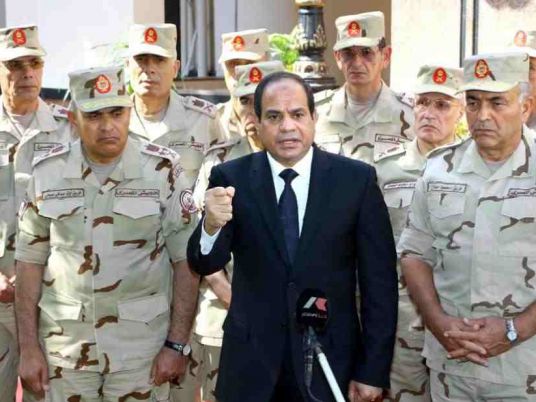 Libya's Tripoli-based parliament strongly condemned on Monday an Egyptian air strike in the eastern city of Derna as an assault on the country's sovereignty.
"We strongly condemn the Egyptian aggression this morning on Derna and which we consider to be an assault against Libyan sovereignty," said Omar Homaydan, the spokesman for the General National Congress, the former parliament, reinstated by the faction that took over Tripoli in the summer.
Egypt said it launched an air strike against Islamic State targets in Libya after militants released a video showing the beheading of 21 Egyptians in Libya.