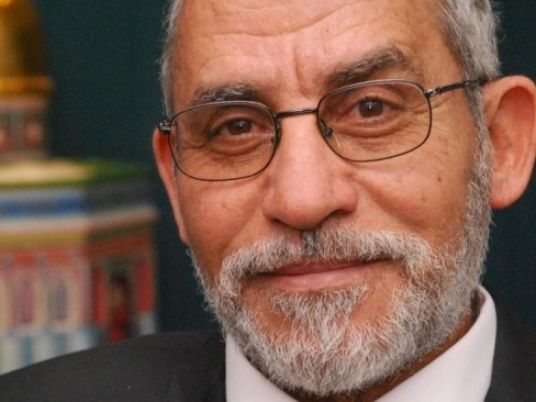 Egyptian security forces have arrested the top leader of the Muslim Brotherhood, state media reported on Tuesday.
Mohamed Badie was detained at a residential flat in Nasr City in north-east Cairo, the state news agency reported.
"That was after information came to the security apparatus locating his place of hiding," it said.
Badie is the Brotherhood's Supreme Guide.
The Tamarod movement, which was responsible for staging the campaign to overthrow Morsy on 30 June, has meanwhile welcomed the news of Badie's arrest.
Tamarod described Badie's arrest as a "step on the road to completing the revolution and the countering of the hotbeds of terrorism by arresting their leaders," in a Tuesday Facebook post.
Tamarod demanded the "dissolution of the Brotherhood and the confiscation of its money, in addition to including it on the list of terrorist organizations."
Mahmoud Ezzat will temporarily replace Mohamed Badie who was detained by security earlier Tuesday according to the website of the group's Freedom and Justice Party.
Brotherhood by-laws stipulate that the Supreme Guide is replaced by his oldest deputy if he is unable to perform his duties for any reason or if he is abroad.