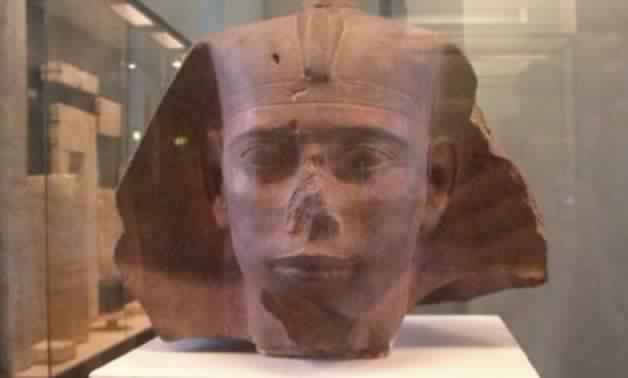 The Federal Supreme Court of Switzerland has finished arrangements to hand over legal documents to Egyptian authorities regarding a smuggled piece of the Djedefre pharaoh statue, before beginning the international follow-up mission in search of the rest of it according to a press statement released by the Egyptian embassy in Switzerland.
Last year, Egyptian authorities sent an official request to a Swiss storage company to retrieve the statue as it had been illegally transported to the Geneva Free Port. However, the company claimed that the statue belongs to Switzerland.
Archaeologist Magdi Shaker said that getting back the Djedefre statue would be a great achievement, but the process of restoring the statue could take considerable time.
He explained that the statue was originally located in a site near the Great Sphinx, and was smuggled in wake of chaos followed the January 2011 revolt, first transferred through London before entering into Geneva.
In  a phone interview with DMC channel, Shaker said that not too many of the Egyptians know who Djedefre was, explaining that he was an important king of the fourth dynasty who oversaw the burial of his father King Khufu.
"While there is no pyramid for Djedefre close to the pyramids of Giza, he has a pyramid in Abu Rawash. He was a very unlucky king as during his lifetime who encountered many problems. Currently most of his artifacts are abroad, including a very famous head in the Louvre museum," he explained.
Shaker added that while Egypt is unable to restore any artifact smuggled out of the country before 1970, any smuggled after can be returned as according to UNESCO.