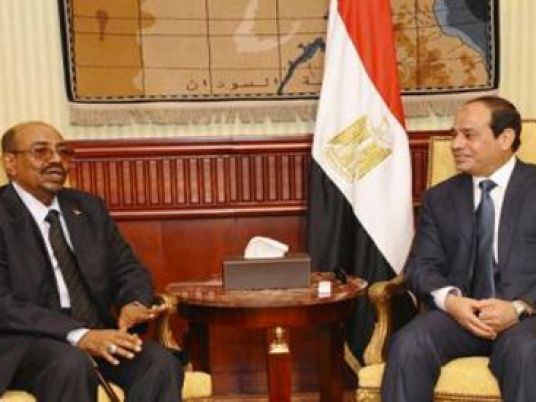 The Sudanese Foreign Affairs Ministry denied on Saturday a media statement attributed to its ambassador in Egypt in which he reportedly threatened war against Egypt.
In a report published by the Russian state-run media outlet Russia Today, the Sudanese ambassador to Egypt Abdelmahmoud Abdel Haliem said that his country will follow more strict and violent measures against Egypt including launching war.
The report comes during a diplomatic spat between the two countries following the the Sudanese Foreign Affairs Ministry recent decision to recall its ambassador from Egypt for consultations.
Relations became further complicated after the Sudanese permanent envoy to the United Nations Omar Dahab introduced to the head of the UN Security Council an official complaint from Sudan regarding Egypt's refusal of international arbitration on disputed regions of Hala'ib Triangle that both countries assert sovereignty over.
The Sudanese Foreign Affairs Ministry stressed that its ambassador did not make such statements to any media outlet, saying that the ambassador was answering some questions during a social occasion and that Russia Today took his speech out of its context.
"Sudan is keen to enhance security, stability and peace in both countries," the statement concluded.