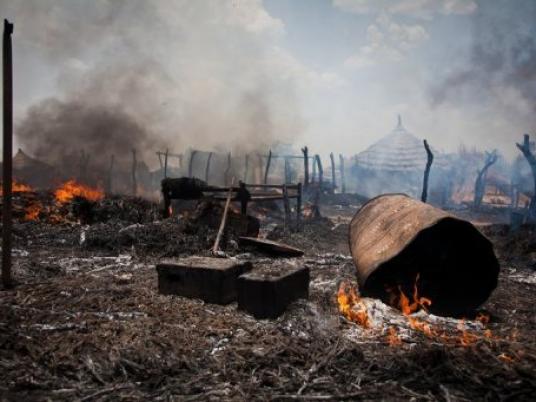 KHARTOUM –– Rebels clashed with Sudanese government forces in the oil-producing border state of South Kordofan during an Islamic holiday this week, both sides said, each claiming victory over the other.
Sudan's regions bordering newly independent South Sudan have been convulsed by conflict since last year, forcing hundreds of thousands of people to flee their homes, according to the United Nations.
Aid agencies have warned of a humanitarian catastrophe in the border states as food stocks dwindle. The fighting has also stoked tensions between Juba and Khartoum and complicated efforts to resolve partition-related disputes.
The rebel Sudan People's Liberation Movement North (SPLM-N) said it fought off government "forces and militias" that attacked a village near the Abu Kershola settlement in South Kordofan's northeast on Wednesday, and repulsed another attack on a village near Rashad on Thursday.
Fighting continued on Friday in the al-Murib area, the rebels said in a statement.
The insurgents claimed to have killed more than 30 "enemy" troops during the fighting, which coincided with the Eid al-Fitr holiday marking the end of Ramadan, and accused government forces of burning homes and looting civilian property.
Sudan's military spokesman Al-Sawarmi Khalid denied the rebel account, but confirmed the armed forces had attacked rebel positions in al-Murib on Friday.
"Our forces carried out an attack yesterday on the rebels in al-Murib, and after their defeat the rebels withdrew to the Libona area," he said, adding 20 rebels were killed while Sudanese troops suffered only some injuries.
The two sides frequently make contradictory claims which are difficult to verify independently because of the remoteness of the regions where fighting takes place and restrictions placed on access for independent observers.
Sudan and South Sudan are expected to resume talks in Addis Ababa on Sunday over border security and other issues.
Under international pressure, the two this month reached an interim deal on oil exports, vital to both economies, but Sudan says it wants a deal to guarantee security along the border before crude flows resume.
South Sudan seceded last year under a 2005 peace deal that ended decades of civil war. The rebels in the South Kordofan and Blue Nile border states had sided with the south during the war, but partition left them in north Sudan.
The rebels say they are fighting against the marginalization of their ethnic minority groups, while Khartoum accuses them of trying to sow chaos with Juba's backing. South Sudan and the rebels deny the support.