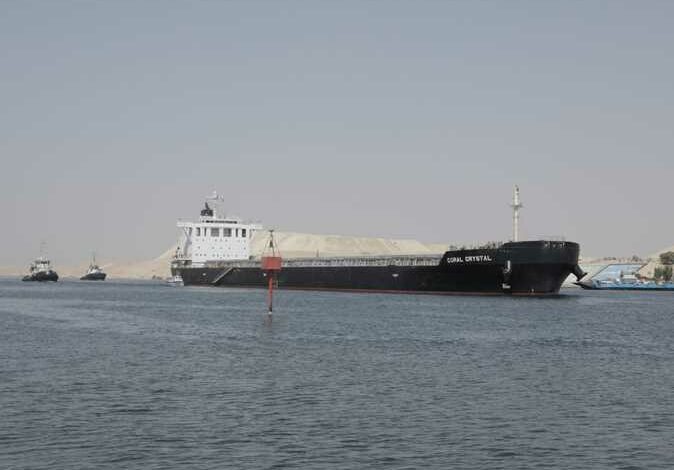 The Suez Canal Authority quickly addressed an incident where one of the ships crossing the canal, named the CORAL CRYSTAL, temporarily ran aground  within the north convoy, Suez Canal Authority head Osama Rabei said.
The ship carried 43,000 tons, he added, and assured that the authority swiftly resolved the issue and fixed the ship's course.
Navigation movement was not affected, as other ships were directed to cross from the eastern branch of the canal.
The canal is operating as usual according to Thursday navigational reports, which showed a crossing of 61 ships from both directions, with a total net tonnage of 3.2 million tons, including 37 ships crossing from the northern direction with a total net tonnage of two million tons, and 24 ships from the south with combined tonnage of 1.2 million tons.
Rabie stressed that the authority possesses the necessary capabilities to deal with all malfunctions, in addition to infrastructure prepared for emergency situations, especially after the inauguration of the new Suez Canal project and development projects for the construction of a series of garages on the new waterway.