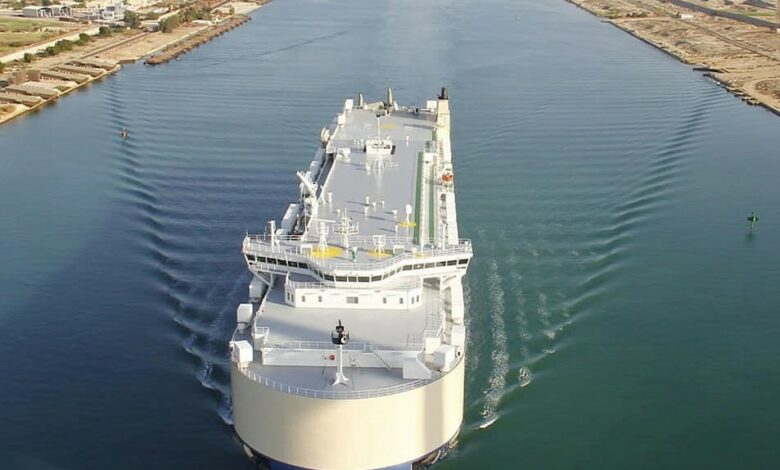 The Suez Canal Authority issued a statement after re-floating a stranded huge ship in the canal's shipping lane on Wednesday evening.
The head of the Suez Canal Authority, Osama Rabie, said that the navigation movement in the canal continued regularly, as the canal witnessed the crossing of 57 ships from both directions, with a net tonnage of 3.4 million tons.
Thirty-two ships crossed coming from the north direction with a total net tonnage of two million tons, while 25 ships crossed the canal coming from the south direction, with a total net tonnage of 1.4 million tons.
Rabie stressed in the statement that navigation went regular in the canal at normal rates, adding that the authority possessed the necessary rescue expertise and technical abilities to address potential emergencies.
A sudden malfunction occurred in the Singapore-flagged Affinity V fuel tanker, causing the captain to lose steerability and the subsequent stranding of the ship.
Rabie explained that immediately after the accident, a crisis management committee was formed, and five tugboats were dispatched to re-float the ship.