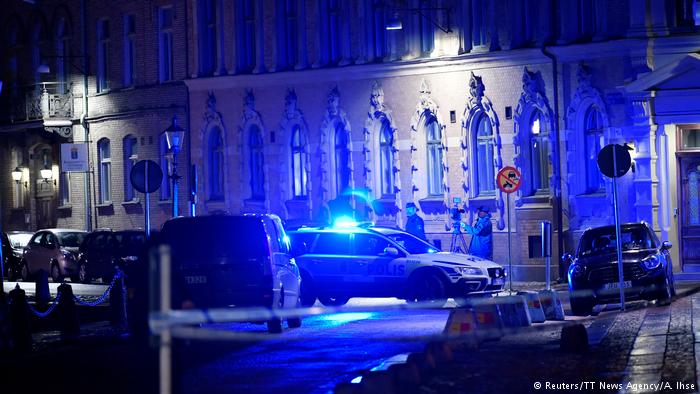 Local newspaper Expressen  reported that the attack involved Molotov cocktails, citing police at the scene. Several police units remained at the synagogue investigating, the Swedish news agency TT reported. The attack occurred shortly after 10 p.m. local time (2100 UTC). There were no injuries.
Police spokesman Lars Tunefjord confirmed that "a burning object was thrown at the building but it did not catch on."
Jewish community leader Allan Stutzinsky told TT that the attack took place as a party involving young people was underway at the site. Some 20 youngsters briefly took shelter in a cellar during the attack.
Stutzinsky added that with light rain falling at the time, the flames were not able to spread.
Trump's decision echoes in Sweden
US President Donald Trump's decision to recognize Jerusalem as Israel's capital and move his country's embassy from Tel Aviv to Jerusalem may have been a likely motivation for the attack, as protests in reaction to the decision have spread across the world.
The incident took place on the same day as protesters in Stockholm demonstrated against Trump's decision. During the rally, an Israeli flag was reportedly seen being set on fire. A day earlier, on Friday, around 200 demonstrators chanted anti-Semitic slogans in the Swedish city of Malmo, according to the public broadcaster Sveriges Radio.
"We want our freedom back and we will shoot the Jews," protesters reportedly chanted, according to the station.
"Events over the last few days between Trump and Israel and the unrest between Israel and Palestine, those things always lead to higher threats," Allan Stutzinsky told the daily GT newspaper.