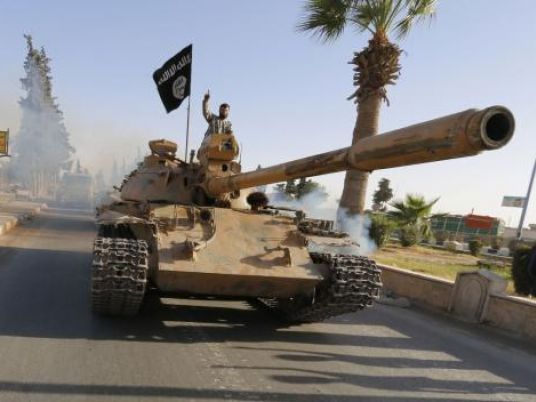 A senior figure in Islamic State's self-declared police force in Syria, which has carried out beheadings, was himself found decapitated in the eastern province of Deir al-Zor, the Syrian Observatory for Human Rights said on Tuesday.
The man was an Egyptian national and was known as the deputy "emir" of the al-Hesbah force in the province, the British-based Observatory said. His body, which showed signs of torture, was found near a power plant in al-Mayadeen city, it said.
Islamic State, an offshoot of al Qaeda, has seized land in Syria and neighbouring Iraq and has been the target of U.S.-led air strikes in both countries since September.
The Observatory, which gathers information from a network of sources on the ground, said the message "This is evil, you Sheikh" was also found written on the corpse, which had a cigarette in its mouth.
It was not clear who had carried out the beheading. Residents in areas controlled by Islamic State have said the group has banned smoking in public.
Unknown assailants also tried to kill two Islamic State militants in the city, the Observatory said. The first attempt was when a car tried to run over a fighter near a roundabout. Another was hit by an attacker carrying a metal weapon and travelling by motorcycle, and was seriously wounded.
Islamic State has fought with other insurgents and cracked down on local populations. It has also occasionally killed its own members for what it describes as violations.
Residents and activists say it has beheaded and stoned to death many people in areas it controls for being enemy fighters or for actions they see as violating their reading of Islamic law, such as adultery and blasphemy.
In December, a similar self-declared police force in western Syria decapitated four men after accusing them of blasphemy, according to the Observatory. It reported a similar killing days earlier in the north of the country.