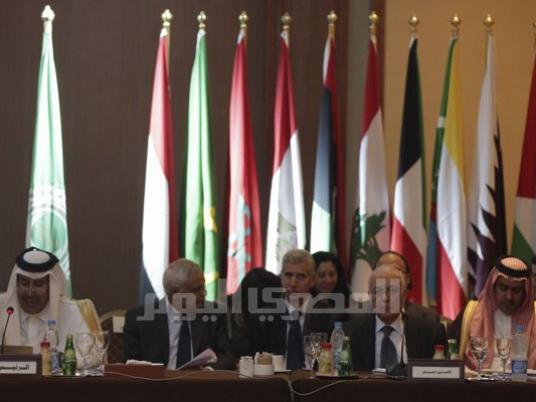 Damascus will reject any initiative made at an Arab League summit relating to the violence in Syria, a Foreign Ministry spokesman said on Wednesday, adding it would only deal with Arab countries individually.
Syria was suspended from the league in November over a violent crackdown on the uprising against President Bashar al-Assad's rule that began a year ago and has claimed 9,000 lives.
The Arab League, meeting in Baghdad this week, is expected to issue a statement on Syria.
"Since its membership was suspended, Syria will only deal with Arab countries based on state-to-state relationships. Therefore we will not deal with any initiative issued by the Arab League at any level," spokesman Jihad Makdisssi said in a statement released to journalists.
Syria blames the unrest on foreign-backed militants that it says have killed around 3,000 members of the security forces.
Relations between the Arab bloc and Damascus further soured after the Arab League froze a monitoring mission in Syria and proposed a plan for Assad to make a transition from power.
Arab leaders in Baghdad are expected to endorse a six-point proposal from UN-Arab League special envoy Kofi Annan, which seeks a ceasefire and political dialogue in what Iraq called a "last chance" for Syria.
Arab foreign ministers at the summit on Wednesday called for action on the plan. Annan said on Tuesday that Assad had agreed to the proposal, which does not demand the Syrian leader step down, a sticking point for the Syrian opposition which insists any deal must require Assad to leave power.