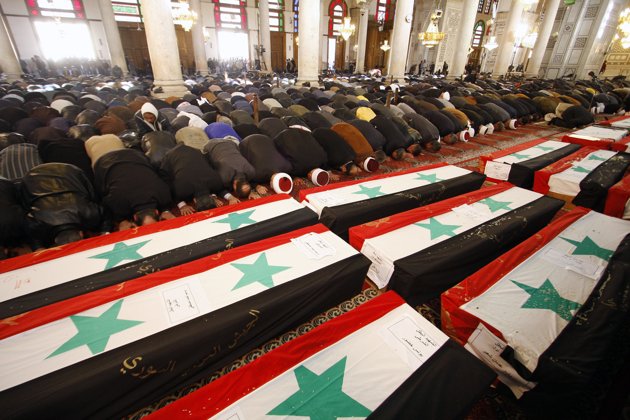 A US-backed alliance of Syrian militias said on Tuesday it saw signs of increased US support for their campaign against Islamic State with President Donald Trump in office, a shift that would heighten Turkish worries over Kurdish power in Syria.
A Kurdish military source told Reuters separately the next phase of a campaign by the US-backed Syrian Democratic Forces (SDF) alliance — which includes the Kurdish YPG militia — aimed to cut the last remaining routes to Islamic State's stronghold of Raqqa city, including the road to Deir al-Zor.
The YPG has been the main partner on the ground in Syria for the US-led coalition against Islamic State, fighting as part of the SDF that has driven Islamic State from swathes of northern Syria with the coalition's air support.
The YPG also has links to a Kurdish party, the PKK, designated by Turkey as a terrorist group.
It forms the military backbone of autonomous regions that have been set up by Kurdish groups and their allies in northern Syria since the onset of the war in 2011, alarming Turkey where a Kurdish minority lives just over the border. The main Syrian Kurdish groups say their aim is autonomy, not independence.
SDF spokesman Talal Silo told Reuters the US-led coalition supplied the SDF with armored vehicles for the first time four or five days ago. Although the number was small, Silo called it a significant shift in support. He declined to give an exact number.
"Previously we didn't get support in this form, we would get light weapons and ammunition," he said. "There are signs of full support from the new American leadership — more than before — for our forces."
He said the vehicles would be deployed in the campaign against Islamic State which has since November focused on Raqqa city, Islamic State's base of operations in central Syria.
The first two phases of the offensive focused on capturing areas to the north and west of Raqqa, part of a strategy to encircle the city.
The third phase would focus on capturing remaining areas, including the road between Raqqa city and Deir al-Zor, the Kurdish military source said.
IS holds nearly all of Deir al-Zor province, where it has been fighting hard in recent weeks to try to capture the last remaining pockets of Syrian government-held territory in Deir al-Zor city.
Cutting off Raqqa city from IS strongholds in Deir al-Zor would be a major blow against the group.
"The coming phase of the campaign aims to isolate Raqqa completely," said the Kurdish military source, who declined to be named. "Accomplishing this requires reaching the Raqqa-Deir al-Zor road," the source said.
"This mission will be difficult."
Silo of the SDF said preparations were underway for "new action" against IS starting in "a few days", but declined to give further details.