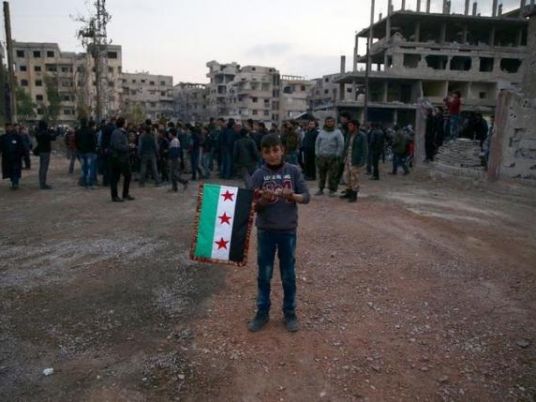 Saudi Arabia will host what it called an "expanded" conference for the Syrian opposition this month, aiming to unify its position ahead of United Nations-backed peace talks, the state news agency SPA reported on Monday.
Saudi Arabia backs a grouping of opposition figures called the High Negotiations Committee (HNC) led by Riyad Hijab, a former Syrian prime minister under Assad. The HNC has represented the Syrian opposition at previous Geneva talks.
A number of other political opposition groups and figures backed by other countries including Russia and Egypt also exist.
It was not clear from SPA's statement which Syrian opposition members would participate in the conference.
The kingdom, a leading backer of Syrian rebels, supports an international agreement on the future of Syria but maintains that President Bashar al-Assad should have no role in any transition to bring the war there to an end.
Assad, whose Syrian army forces have been backed by Saudi arch-foes Iran and Hezbollah, has made major gains against opposition forces and Islamic State militants.
"Based on the policy of the Kingdom in support of the efforts to establish peace and counter terrorism, and in response to the request of the Syrian opposition, an expanded meeting will be held in the city of Riyadh," SPA said.
Talks set for November 22-24 aim "to bring its parties and platforms closer together and unite its negotiating delegation to resume direct negotiations in Geneva under the auspices of the UN"
Several rounds of UN talks in Geneva between the Damascus government and the opposition have made little progress.