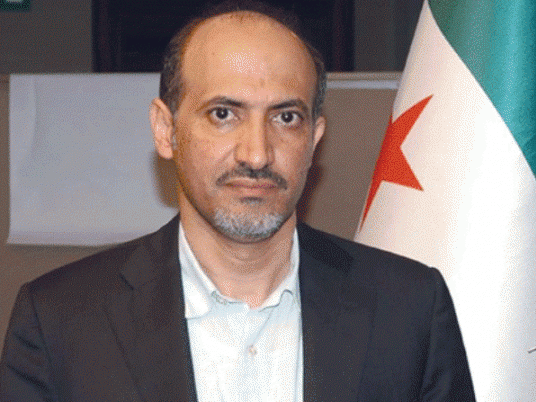 The Syrian National Coalition, the main exiled opposition group seeking the overthrow of Bashar al-Assad, on Wednesday elected Saudi-based Syrian opposition figure Hadi el-Bahra as its new president.
"Hadi el-Bahra was elected president of the coalition with 62 votes," the coalition said in a statement on its Facebook page after the early morning vote at the meeting in the Black Sea resort of Sile outside Istanbul in Turkey.
His nearest rival, Mowafaq Nayrabiyeh, won 41 votes, it added.
El-Bahra will have the task of keeping alive the campaign to unseat Assad amid territorial gains by the regime and the rise of the radical jihadist group Islamic State, which the coalition vehemently opposes.
He succeeds Ahmad Jarba, who headed the coalition from July 2013 but failed in efforts to unite the opposition and obtain significant Western military support.
El-Bahra was born in Damascus in 1959, and spent most of his adult life in Saudi Arabia, where he managed several hospitals and businesses.
He headed the opposition delegation to the failed Geneva 2 talks between the opposition and the regime in Switzerland earlier this year.
The Syrian opposition has been riven by internal conflicts linked to disputes between its main foreign sponsors, notably Saudi Arabia and its influential Gulf Arab neighbour Qatar.
But its members are now trying to reach a consensus and end the feuding.