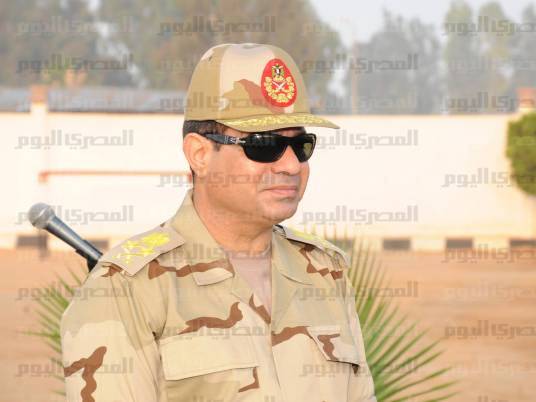 The Tamarod movement has called on Egyptians to support the armed forces in its "war against terrorism," following a speech by military chief and defence minister, General Abdel Fattah al-Sisi.
On Wednesday, Sisi called on Egyptians to take to the streets on Friday to give the army a "mandate to confront possible violence and terrorism."
The Tamarod campaign has meanwhile backed the army.
"We call on the Egyptian people to rally in squares on Friday to officially demand the trial of [former President] Mohamed Morsy and support [the] armed forces in its coming war against terrorism," the group said in a statement on its Facebook page.
"The people and the army will fight against terrorism."
"We call on the people to take to the streets on Friday to support their armed forces, which we support and are happy for it to play its role in confronting the violence and terrorism practiced by the Muslim Brotherhood," Tamarod leader Mahmoud Badr told Reuters on Wednesday.
Political forces have called for a press conference Thursday to drum up support for the armed forces ahead of mass demonstrations on Friday.
Groups involved will include Tamarod as well as the 30 June Front, National Salvation Front and 30 June Coordinating Committee, all political forces that supported the 30 June protests that ultimately led to the overthrow of President Mohamed Morsy on 3 July.
Several political and national figure, along with representatives from youth groups, will attend a press conference at 12 pm at the Leadership And Management Development Center in Agouza.
The leftist Popular Current called on all Egyptians to rally in squares on Friday, in response to a call by Sisi to allow him to fight terrorism.
Muslim Brotherhood leaders have meanwhile condemned the Sisi speech as a "threat."
The Muslim Brotherhood's Freedom and Justice Party has announced at least 30 planned marches on Friday calling for the "downfall of the coup."