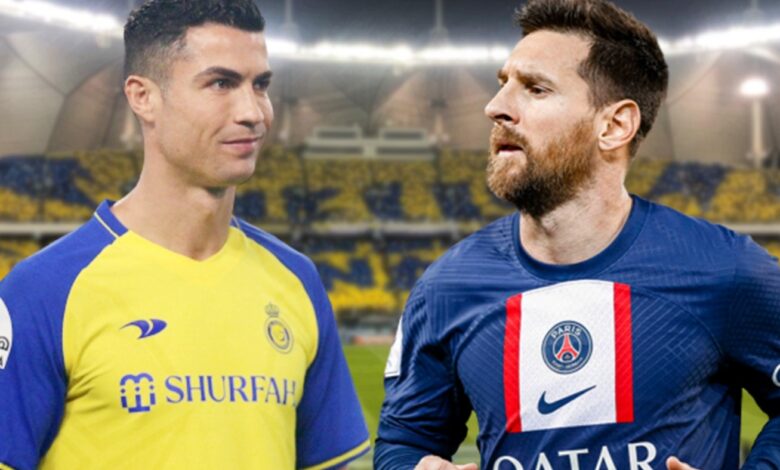 The list of the Al-Nasr and Al-Hilal team, which will face the French team Paris Saint-Germain, was announced on Monday for the friendly match on January 19.
The Portuguese soccer star Cristiano Ronaldo, the player of Al-Nasr club, appeared in a video clip with Turki Al-Sheikh, head of the Saudi Entertainment Authority.
Al-Sheikh dressed the Portuguese star with the captain's armband, as part of preparations for the upcoming friendly match between Al-Nasr stars and Al-Hilal against the French team Paris Saint-Germain.
Al-Sheikh wrote on Twitter: "The promise, God willing, will be on January 19" .
Calling it, "a meeting beyond imagination."
He also added: "And the team manager, Captain Khaled Al-Shanif, will announce tomorrow, God willing, the squad" .
" I hope that day we will forget our affiliation to Al-Hilal and Al-Nasr for two hours and become the Riyadh Season."