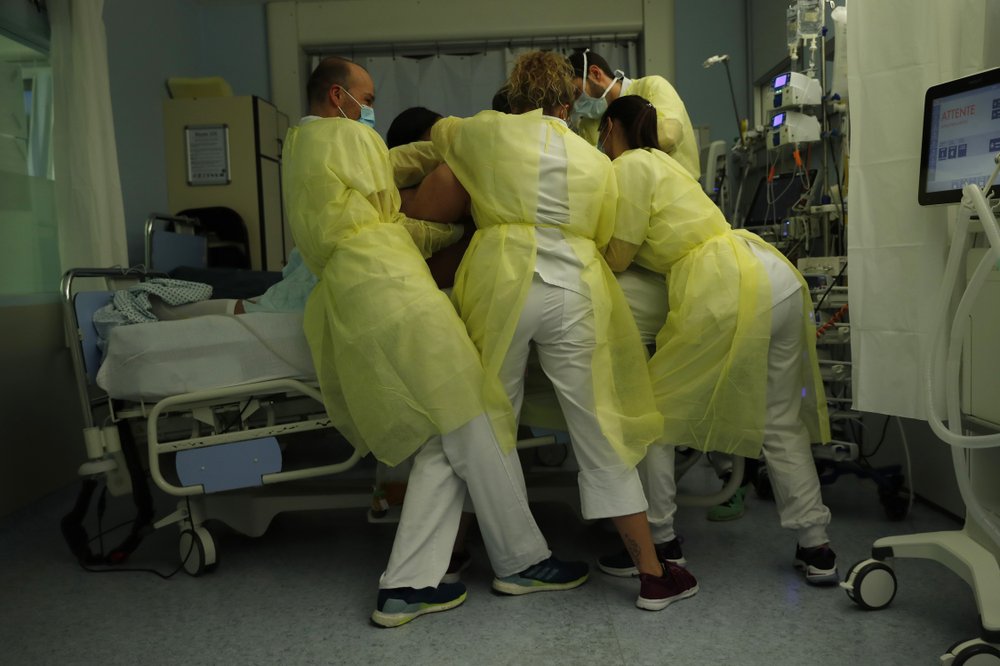 COPENHAGEN, Denmark — Denmark is shutting down nationwide, with shopping malls and department stores ordered to close as of Wednesday and small shops — except for food stores and pharmacies — told to shut as of December 25.
Prime Minister Mette Frederiksen said the restrictions will apply until January 3. Hairdressers and beauty shops will close as of December 21.
Frederiksen said she was "deeply concerned about how it will go in the coming winter months," adding that Denmark's "health care system is under pressure."
"An epidemic that is running out of control will have major consequences, and greater consequences than shutting down now," she said.
The Scandinavian country has has 119,779 confirmed cases — up nearly 4,000 in the past day — and 975 deaths — up 14.
___
THE VIRUS OUTBREAK:
— Health officials track safety as COVID-19 vaccines roll out
— California sets records for cases, deaths as virus surges
— US angling to secure more of Pfizer's coronavirus vaccine
— The first COVID-19 vaccinations are underway at US nursing homes, where the virus has killed upwards of 110,000 people, even as the nation struggles to contain a surge so alarming that California is dispensing thousands of body bags and lining up refrigerated morgue trailers.
— Germany has hit a new record level of deaths from the coronavirus as it enters a harder lockdown, closing shops and schools to try to bring down stubbornly high new cases.
— The UK is toughening up advice over what people should do during the holiday period. Last month, England, Scotland, Wales and Northern Ireland agreed to permit a maximum of three households to mix between December 23 and December 27, regardless of what local restrictions are in place.
___
By THE ASSOCIATED PRESS