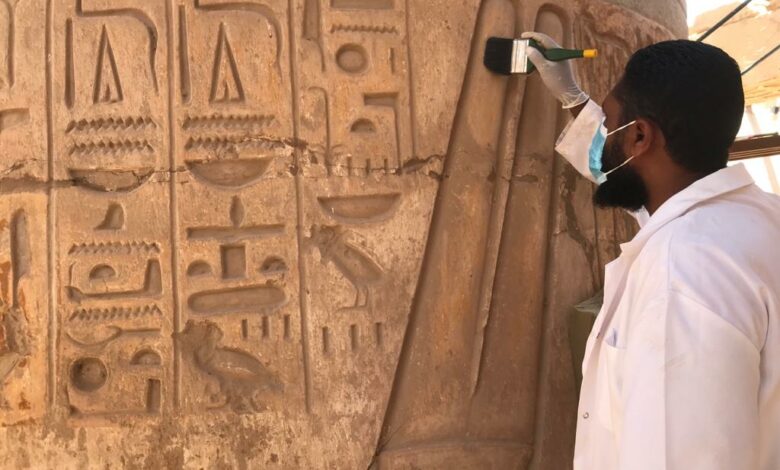 "The Times" newspaper recently highlighted the unique tourist and archaeological potential Egypt has, shedding light on the competitive advantage the nation enjoys and what it has to offer.

It referred to the Pyramids of Giza, the Sphinx, and the royal tombs in the Valley of the Kings in Luxor, including the tomb of King Tutankhamun, which was discovered in November 1922, the temples of Abu Simbel, and the temples of Karnak and Luxor and the Ram Road which was recently reopened between the two temples.
The Times also highlighted scenic Nile cruises, during which visitors can enjoy many archaeological sites along the Nile River, sunny beaches where various water sports can be practiced such as scuba diving in the Red Sea, and desert areas where a range of activities can be practiced such as camping and stargazing.
It touched on Cairo and its rich history, represented in museums through which the visitor learns about the ancient Egyptian civilization, old churches, mosques, and ancient palaces, in addition to shopping places and distinguished restaurants.
Luxury hotels located in resorts that overlook the Red Sea coast, where tourists can practice diving or fishing alongside water sports were also mentioned in the report.

The report also mentioned a number of activities that can be practiced in Sinai, such as hiking, and camping.
And it reviewed activities that can be practiced in Siwa Oasis, such as sand skiing, swimming in warm springs, and cycling through palm plantations and mud houses.
The Times noted as to how Alexandria has now become a global port on the Mediterranean Sea. Among its most important landmarks is the Bibliotheca Alexandrina, and luxury hotels overlooking the Mediterranean Sea, the Times report said.