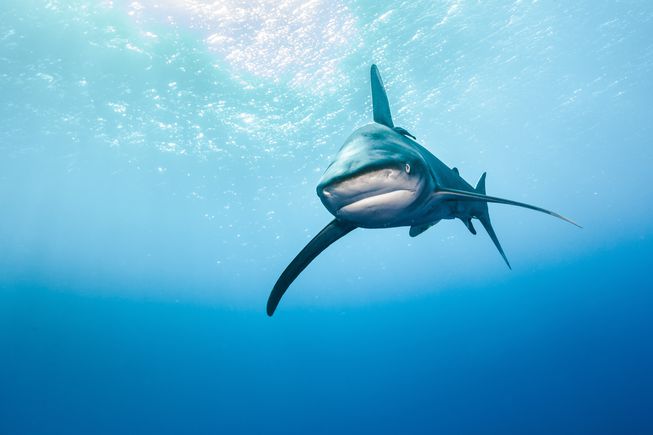 Egypt's Ministry of Environment said on Monday that it has received report of a shark attack on a tourist group snorkeling at the Ras Mohamed Nature Reserve in the Sinai Peninsula that left three injured.
Two Ukrainian tourists, a mother and her son, as well as the accompanying guide, were reportedly injured in the attack.
The state-owned Ahram newspaper reported on Tuesday that Environment Minister Yasmine Fouad, immediately responded to the report, assigning a group of specialist to investigate the attack.
Fouad tasked the work group with collecting eyewitness reports and studying the circumstances of the attack, in accordance with the worldwide shark attack investigation protocols.
An underwater video clip filmed by a diver in the area of the accident showed a shark exhibiting hostility towards humans, which is abnormal behavior for the animal.
The female shark, estimated to be approximately two meters long, was identified as an Oceanic Whitetip Shark. It is the fish most likely to have attacked the tourists.
Fouad issued a decision to suspend all human activities in the vicinity of the attack, pursuant to the international practice in cases of shark attacks on humans.
This is a precautionary measure to ensure there are no further attacks in the area while authorities investigate.