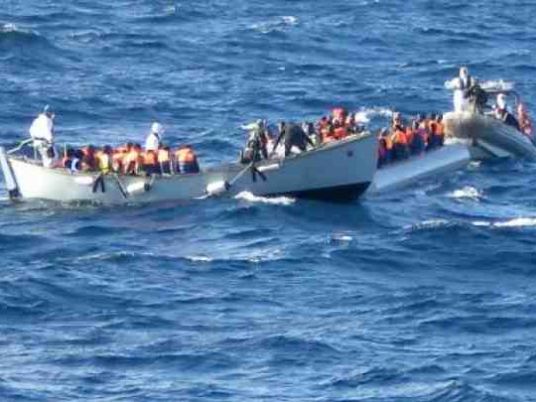 Three people died when a boat carrying migrants to Europe sunk on Saturday off of Egypt's coast, security sources and state media in Egypt said.
The deaths of as many as 700 people attempting a similar trip from Libya last month brought renewed international focus to the plight of migrants, thousands of whom attempt the dangerous trip across the Mediterranean Sea every year to seek a better life in Europe.
In addition to the three who died at sea on Saturday, 31 other migrants were rescued by Egyptian authorities and subsequently arrested, including 13 Syrians, 15 Sudanese, two Eritreans and one Egyptian, the state-run Al Ahram newspaper said on its website.
The migrants were attempting to reach Greece from the town of Idku, 40 kilometres (25 miles) east of Alexandria, Egyptian security sources said. They gave no further details on the identity of the drowned.
European states are under increasing pressure to confront the influx of migrants crossing the Mediterranean. The number of attempts usually spikes in the spring and summer months when smugglers take advantage of improved weather.
Italy has said that as many as 5,000 migrants a week could arrive on its shores in the next five months unless something is done.
Many European governments have long been reluctant to fund rescue operations in the Mediterranean for fear of encouraging more people to make the crossing, but they now face outrage over the refugee deaths.
Some 1,800 migrants are reported to have died in the Mediterranean so far this year, compared to fewer than 100 in the first four months of last year, according to the UN refugee agency.