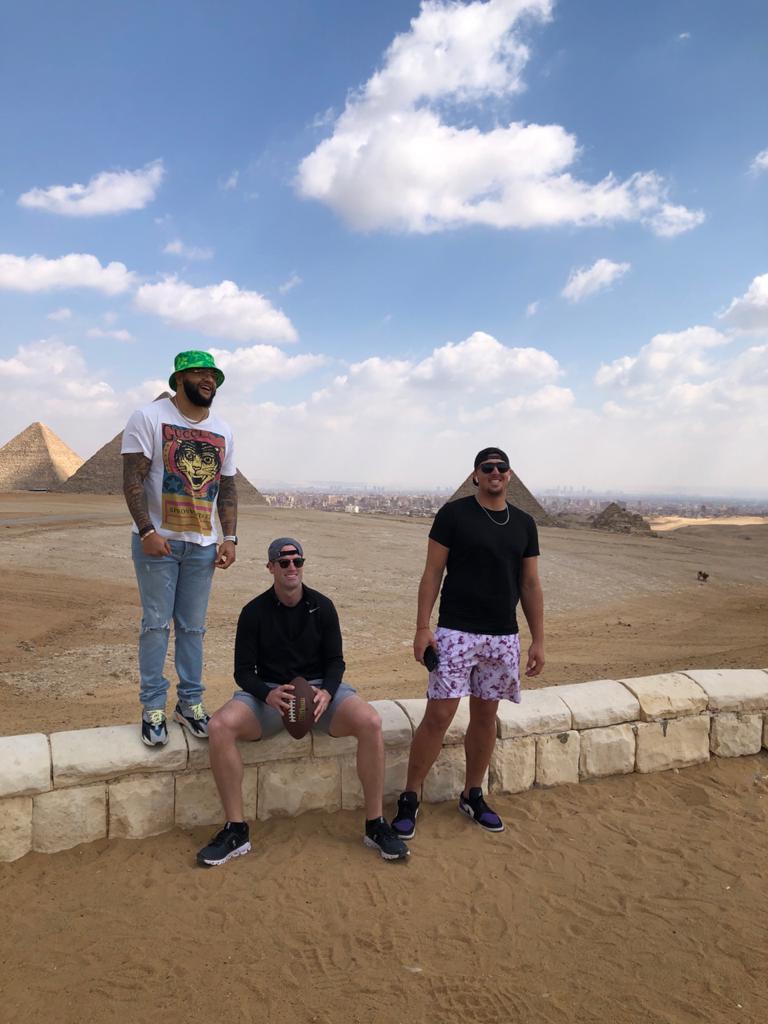 Three NFL players arrived in Egypt on Friday to vacation in the warm sunny weather and open spaces and visit tourist attractions and archaeological sites.
The trio kicked off with a visit to the Giza Pyramids, according to a press release from the Ministry of Tourism.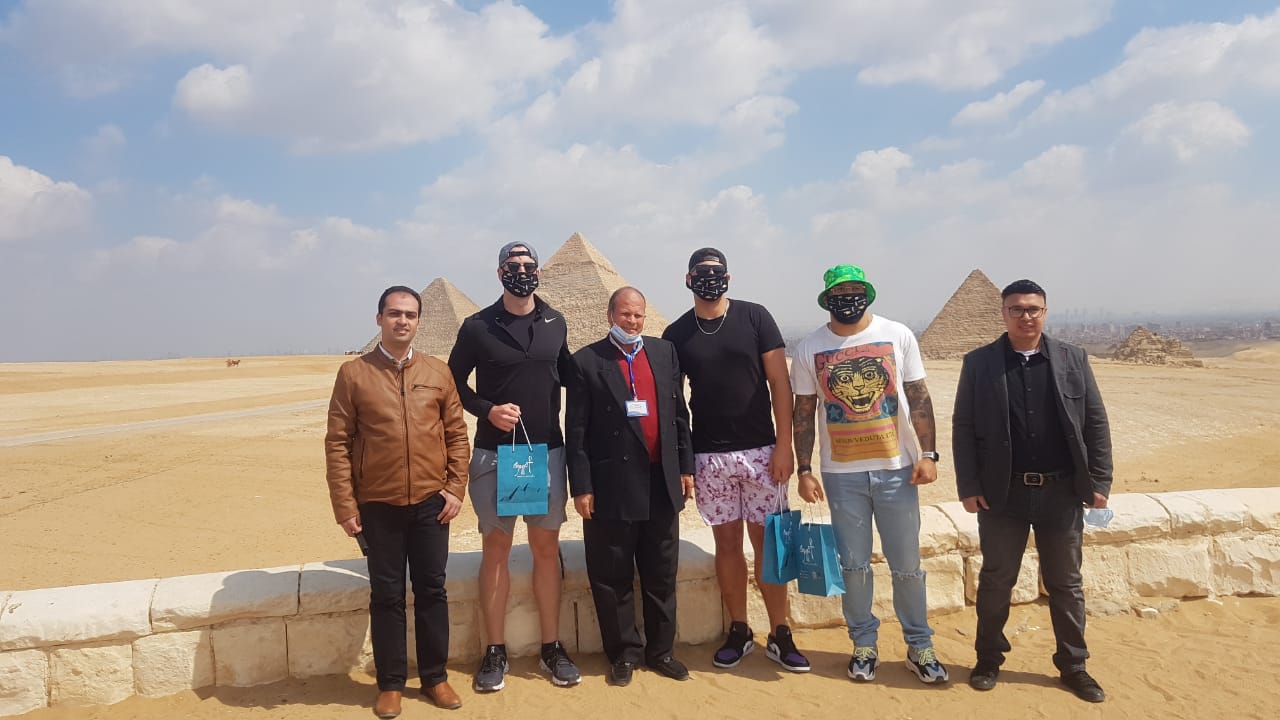 Nasreen Othmanli, head of the office of the Egyptian Tourism Promotion Board (ETPB) at Cairo International Airport, received the players and presented them with souvenirs and pamphlets for touristic cities, museums and archaeological sites.
The players will visit the most important tourist and archaeological attractions in Cairo, Giza, Alexandria, and Luxor, including the Citadel of Salah al-Din, the Religious Complex, Historic Cairo, the temples of Luxor, Karnak, the Valley of the Kings and others.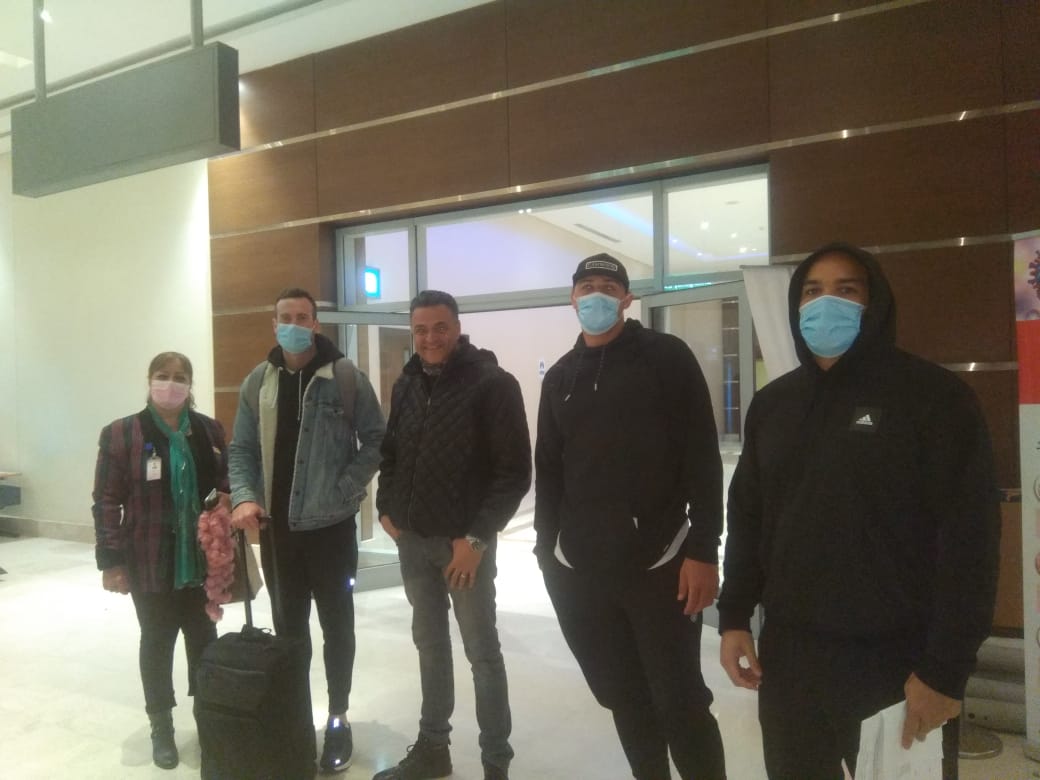 Ahmed Youssef, CEO of the ETPB, indicated that the players' popularity in the US and beyond will positively impact tourism in the country.
He explained that the multiple visits of famous athletes or celebrities to Egypt means that photos and videos of their trips can be used on various marketing and promotional platforms.
Youssef added that it is also an opportunity for Egypt to make the world aware of the tight precautionary measures implemented in its hotels, restaurants, museums and archaeological sites, which will likely encourage wary tourists to visit Egypt.