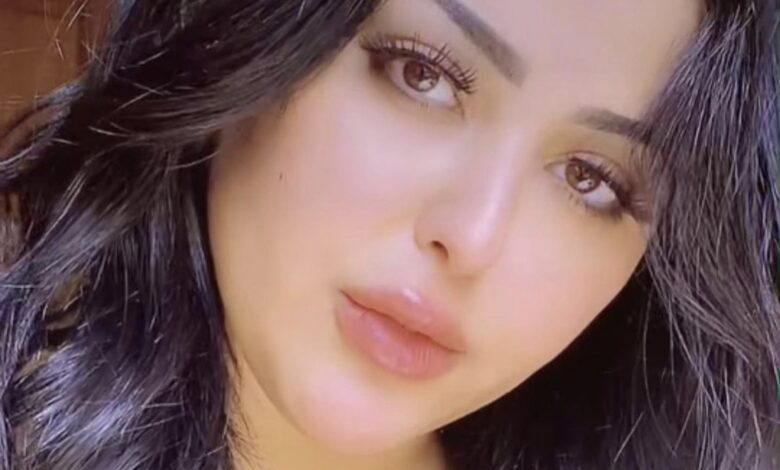 The Economic Misdemeanor Court in Alexandria on Tuesday sentenced famous model and blogger, Salma Elshimy to two years in prison and a fine of LE100,000 over filming and broadcasting inappropriate videos via the Internet in exchange for sums of money obtained through increased views.
According to police investigations, Salma Elshimy's accounts on Instagram, TikTok, and YouTube uploaded video clips that offend public morality and modesty.
These clips are shared to everyone without discrimination, according to the police report.

Shimy was arrested on April 3 at Cairo International Airport, while returning on Flight No. 925 coming from the UAE.
She was deported from Cairo to the Dekheila Police Station in Alexandria, her place of residence, where investigations with her were completed by the Financial and Commercial Affairs Prosecution.
 Similarly in February, Egyptian security forces arrested Tik Toker Mohamed Abdel Hamid, known as "Loosha" in the Haram district of Giza Governorate, pending a case in which he was sentenced to ten years in prison.
The police forces took Loosha to the police station to implement a prison sentence in absentia in a kidnapping case in which he was previously accused.
Loosha presents content that some have described as incitement to violence and crime through video clips on his Tik Tok account.