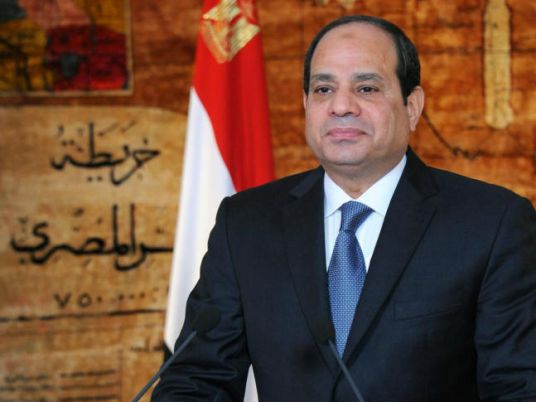 It is too early for Egyptians to practice real democracy, President Abdel Fattah al-Sisi said on Wednesday, demanding that the media relent in its criticism of the government.
"It is too early before you start practicing democracy with its broad meaning," the president said at al-Galaa Theater in Cairo, where he was inaugurating the Planning Ministry's long-term sustainable development strategy "Egypt Vision 2030.
He said it was more important to "preserve Egypt and the current social consensus."
The president also blamed media outlets for putting the Cabinet of Prime Minister Sherif Ismail under pressure with persistent criticisms.
"You do not know the government more than I do. I sit with them everyday and am aware of their future plans and how they are working," Sisi said. "Unjustified media attacks on the government's performance have to stop, nobody can work under that much pressure."
Media criticism of the government's performance has increased recently, amid worsening currency reserve shortages, reports of police violence against members of the public, and a languishing tourism sector.
During his speech, Sisi warned against any attempts to undermine the country.
"I swear to God, I will make anyone vanish from existence if they think of approaching this country [with bad intentions] … Nobody should make the mistake of believing that my good manners mean I'll allow this country to fall," the president said.