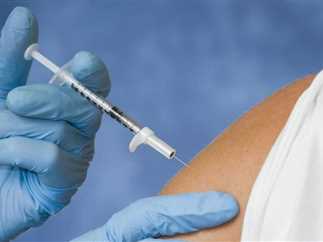 The total consumed vaccine doses in Egypt has amounted to 53,873,513, with a current vaccination rate of 353,130 doses per day, according to an official report.
During its meeting, headed by Prime Minister Mostafa Madbouly, the Cabinet reviewed a report from Minister of Higher Education and Scientific Research and Acting Minister of Health and Population Khaled Abdel Ghaffar, on the epidemiological situation locally and globally.
Abdel Ghaffar reviewed, in the report, the global procedures for confronting the new coronavirus variant "Omicron", the most common symptoms of this variant, and the procedures followed in some airports in the world and Egypt.
Abdel Ghaffar addressed the rate of weekly infections in Egypt, occupancy rates in isolation hospitals, in addition to vaccine stocks, pointing out that the total of those who received the first dose of the vaccine amounted to 33,778,817 people, compared to 20,094,696 people who received the second doses.
The number of those who received the vaccine at political party headquarters, reached 2,733,583 citizens, he said.
In late November, Egypt received through Cairo Airport a new shipment of 907,200 doses of the Johnson's vaccine.
The Unified Procurement Authority said that this shipment is coming to Egypt through the COVAX coalition led by the International Alliance for Vaccines and Vaccines (GAVI).
Meanwhile, spokesperson for the Ministry of Health and Population Hossam Abdel Ghaffar said that Egypt received 3.9 million doses of the Pfizer vaccine.
Abdel Ghaffar stressed the importance of efforts to negotiate with a number of global vaccine manufacturers, with the aim of producing these vaccines in Egypt, for local consumption as well as exports.