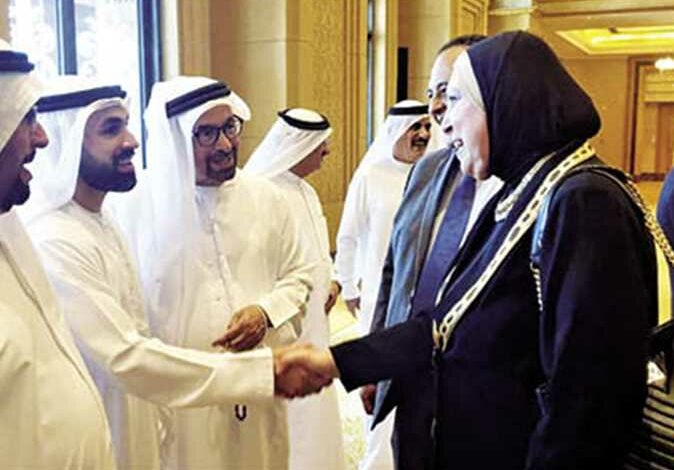 The Egyptian Minister of Trade and Industry, Nevine Gamea, said that the volume of trade exchange between Egypt and the UAE in 2021 amounted to about US$ 3.623 billion.
Gamea's statements came on the sidelines of her participation in a meeting with Egyptian Prime Minister Mostafa Madbouly, with a number of heads of Emirati companies investing abroad, in Abu Dhabi, on Saturday.
Trade relations between the two countries are witnessing a remarkable development, despite the negative repercussions that the global economy is witnessing, Gamea noted.
She stressed the ministry's keenness to achieve more communication with Emirati companies through the Egyptian Commercial Office in Dubai, to provide all support and contribute to overcoming any challenges that may face Emirati companies investing in Egypt.
The minister also invited Emirati companies to view the specialized industrial cities and seek to increase their presence in the Egyptian market, to take advantage of the incentives for investment and free and preferential trade agreements signed with some countries and major economic blocs.
This will access to Egyptian products to a large number of global markets, and African market in particular, she added.
Gamea said that the industrial sector is witnessing tangible development currently thanks to the success of the government's economic reform program, which included a major boom in infrastructure and construction projects.
This was positively reflected in achieving unprecedented positive rates, both in growth rates and its contribution to the GDP, as well as achieving the highest rate of merchandise exports in Egypt's history, with a growth rate of 27 percent.
She added that Egypt currently owns several specialized industrial cities, including the Robbiki Leather City, which will make Egypt a center for manufacturing leather, starting from tanning to the final product.
The establishment of 100 factories ready to manufacture finished leather products has been completed, she said, noting that the government spares no effort in creating the appropriate business environment in order to attract more foreign investments to the Egyptian market, especially from the UAE.