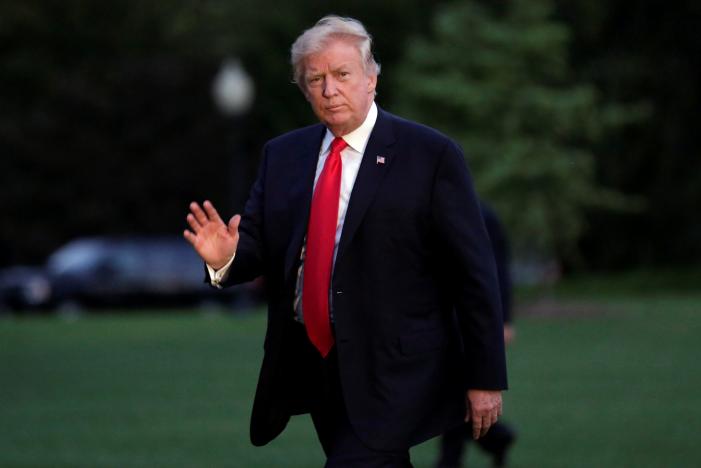 US President Donald Trump has designated White House Budget Director Mick Mulvaney acting director of the Consumer Financial Protection Bureau until a permanent director is nominated and confirmed, the White House said on Friday.
The action came hours after Richard Cordray submitted his formal resignation and named a deputy director as his replacement, setting the stage for a political and legal battle over the regulator's leadership.
"The president looks forward to seeing Director Mulvaney take a common sense approach to leading the CFPB's dedicated staff, an approach that will empower consumers to make their own financial decisions and facilitate investment in our communities," the White House said in its statement.
Democratic lawmakers are eager to preserve the regulator for as long as possible while Republicans want to put in place new leadership to chart a drastically different course.
The six-year-old bureau has policed consumer financial markets, drafting aggressive rules curbing products like payday loans, while issuing multimillion dollar fines against large financial institutions like Wells Fargo.
But Republicans have consistently complained the agency is too powerful and lacks oversight from Congress on its operations, and they are eager to take control.
Mulvaney, who has criticized the bureau in the past, said, "I look forward to working with the expert personnel within the agency to identify how the bureau can transition to be more effective in its mission, while becoming more accountable to the taxpayer."
The succession plan has never been tested, with Cordray as its first and only full-time director.
Cordray had previously announced plans to resign by the end of November. In a statement to staff, he said that Leandra English, the CFPB's chief of staff, had been named deputy director and would take over as acting director of the agency upon his exit.
However, the White House had already said it planned to name its own interim leadership at the regulator.
Trump has pushed to ease regulations on businesses, including the financial sector, a stance seemingly at odds with Cordray's more aggressive regulatory approach.
Earlier this month, White House deputy press secretary Raj Shah said that the administration "will announce an acting director and the president's choice to replace Mr Cordray at the appropriate time."
There are competing theories in Washington as to who can name Cordray's replacement. Democrats point to language in the Dodd-Frank law that created the CFPB, stipulating the deputy director replaces the director when he or she leaves.
But others say a separate law governing federal vacancies gives Trump power to name someone elsewhere in the administration to that role temporarily, while the White House identifies a full-time nominee who would be confirmed by the Senate.