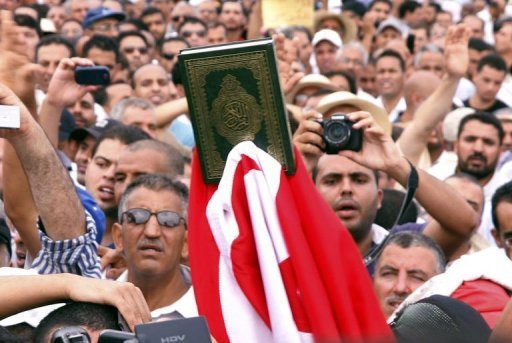 Tunisian Interior Minister Lotfi Ben Jeddo expressed on Sunday evening his surprise that Tunisian political forces are not united in the face of terrorism, in reference to the sharp political split in Tunisia between the opposition and the government, according to Turkish news agency Anadolu.
The minister said at a press conference at the Interior Ministry, "When terror strikes, everyone is united, except in Tunisia. Here, it increases the divide. I call on all national parties in Tunisia to unite to confront terrorism."
Ben Jeddo attacked what he described as "the campaigns harming the unity and morale of the Tunisian security [service]," and called on everyone to support the army and police.
The minister denied "opposition claims" of the existence of "a parallel security [service] with loyalty to the ruling Al-Nahda movement. "If [any]one has evidence of a parallel security [service], present it," he stated.
Ben Jeddo also denied any intent to reinstate the Tunisian state security service, and described it as "an authority that was meant to protect one person," in reference to former Tunisian President Zine El Abidine Ben Ali.