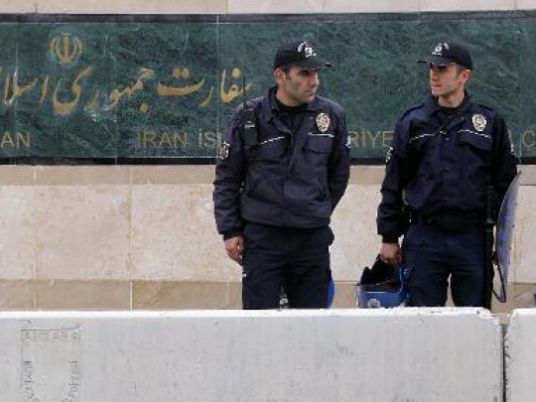 Turkish police arrested a British family in the capital Ankara after being tipped off that they would try to cross the Syrian border to join Islamic State militants, a Turkish official said Tuesday.
"We received the intelligence from British police on April 19 that a British couple with four children may cross into Syria to join ISIS," the official told AFP on condition of anonymity, using an alternative name for the terrorist group.
Turkish police found out that the couple had crossed from Greece into Kirklareli in eastern Thrace in the European part of Turkey on April 16.
The man, 33, and the woman, 29, have four children including a baby.
"Turkish police tracked the couple and arrested them in a hotel in the Ostim district of Ankara 24 hours after Britain's notification," according to the official.
"The family, which is now being held by Ankara police, is expected to be deported by the end of this week."
Turkey has long been criticized by its Western allies for not doing enough to halt the flow across its territory of European nationals seeking to join IS insurgents in Syria.
It was sharply criticized over the failure to stop three British teenage girls who crossed the Turkey-Syria border to join IS in February.
In recent months, Turkish police have arrested a number of mostly British suspects bound for the war-torn country. Turkey has called for increased cooperation with European countries on intelligence-sharing to stem the flow of would-be European jihadis.