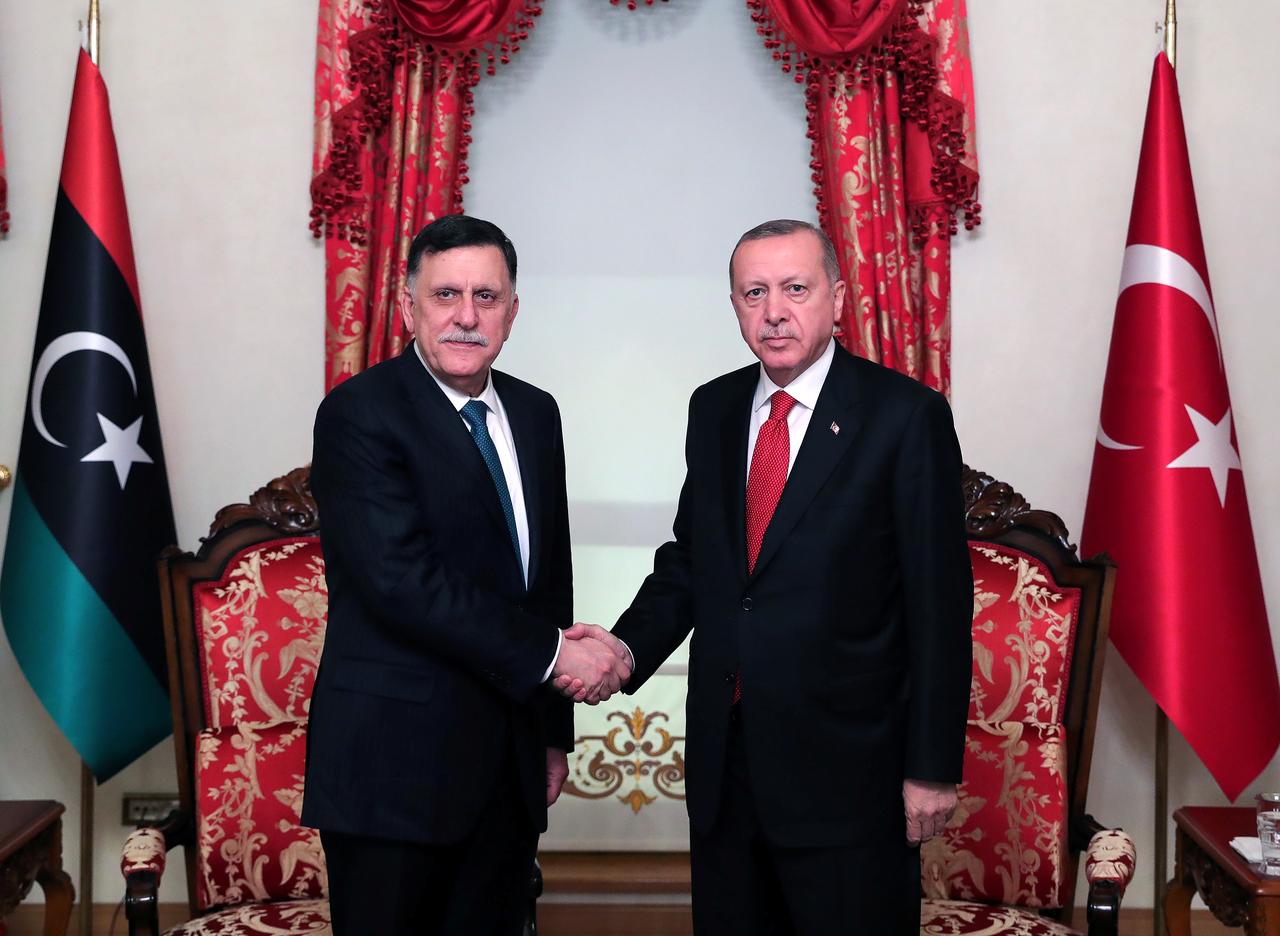 Turkish Presidential spokesperson Ibrahim Kalin claimed on Sunday that Egypt is "very happy" with the controversial Turkish-Libyan agreements on maritime boundaries and security cooperation in the Mediterranean Sea.
In a television statement over the weekend, Kalin said he had received information from various sources and from official and unofficial channels that Egypt was content with Turkey's November agreements with the UN-backed Government of National Accord (GNA) in Tripoli.
The agreements were met by a wave of criticism from Egypt and Greece. Both countries agreed in early December that the deal was "illegitimate," and Greece expelled the Libyan ambassador on December 6 as a result of the dispute.
"Egypt is, in fact, very happy with the agreement that we concluded with Libya regarding the delineation of maritime jurisdiction. The Egyptian officials said that their area has expanded," Kalin alleged, admitting that he is not currently in communication with the Egyptian government.
"They (Egypt) also realize that they cannot develop a plan for the eastern Mediterranean without Turkey," Kalin said.
Fayez al-Sarraj, who heads the GNA and acts as Chairman of the Presidential Council of Libya, signed two memorandums of understanding in November with Turkish President Recep Tayyip Erdogan. One aims to boost security and military cooperation between the two countries, while the other discusses maritime boundaries in the Mediterranean.
The move has sparked fierce opposition from the eastern Libyan authorities competing with the Government of National Accord, as well as Egypt, Greece and Cyprus. Relations between the three countries have grown stronger in light of ongoing differences with Turkey, which has been accused of seeking to use the two agreements to expand its areas of control in the Mediterranean and justify military intervention in Libya.
Egypt and Turkey cut ties in 2013 after the overthrow of late Egyptian President and Muslim Brotherhood leader Mohamed Morsi, and the two countries have also found themselves on opposite sides of the ongoing Libyan crisis.
France, Russia, Egypt, Jordan, and the United Arab Emirates have supported Khalifa Haftar's self-styled Libyan National Army, which launched an offensive to capture Libya's capital Tripoli last spring from militias allied to Sarraj's government. Turkey, Qatar, and Italy back the Government of National Accord.
Meanwhile, Turkey is currently working to transport rebel militia fighters from Syria to Libya to support the GNA, which is headed by Fayez al-Sarraj.
Erdogan also announced last week that Sarraj's Tripoli-based government had requested that Turkey send military forces to support the GNA against Haftar's offensive.
The Turkish president is expected to get the green light from Turkey's Parliament between January 8-9, which would mean deployment of Turkish troops as early as next month.
However, Minister of Interior of the GNA Fathi Bashagha told reporters during his visit to Tunisia last Thursday that Libya had not yet submitted a formal request to Ankara for the deployment of Turkish troops.