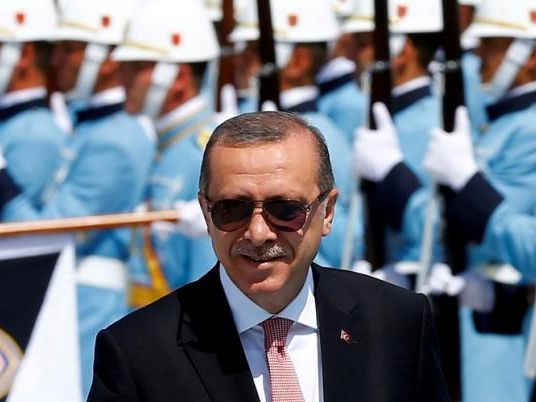 Turkey detained 55 military and intelligence agency personnel on Wednesday over suspected links with U.S.-based cleric Fethullah Gulen and his network, accused by Ankara of orchestrating a failed coup in July, media reports said.
In the latest of a stream of raids targeting those suspected of ties to the putsch, police carried out operations in 31 provinces after prosecutors issued detention warrants for a total of 101 suspects, state-run Anadolu Agency reported.
On July 15, a rogue faction within the military staged an attempted coup in which more than 240 people were killed. Gulen, who has lived in self-imposed exile in Pennsylvania since 1999, denies government accusations he was behind the action.
Subsequently Turkey declared a three-month state of emergency which it extended by another three months this week and the head of Turkey's Constitutional Court stressed the importance of returning to a state of normality.
"Naturally, the aim is to eliminate the threat against the democratic constitutional order, basic rights and freedoms as soon as possible, so as to return to a normal state," court chairman Zuhtu Arslan said on Wednesday.
Turkey has already sacked or suspended more than 100,000 civil servants, teachers, judges, prosecutors and others. Some 32,000 people, including soldiers and journalists, have been formally arrested.
The security crackdown has alarmed rights groups and Western allies who fear President Tayyip Erdogan may be using the failed coup as a pretext to curtail all dissent and intensify action against suspected sympathizers of Kurdish militants.
Ankara wants the United States to detain and extradite Gulen so that he can be prosecuted in Turkey on a charge that he masterminded the attempt to overthrow the government.