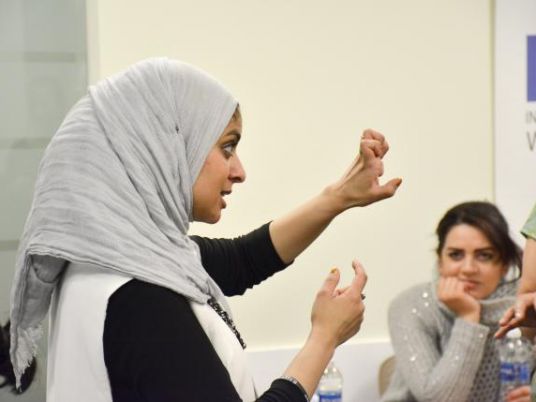 Turkey's military has changed its regulations to allow female officers to wear headscarves while on duty, defense officials said Wednesday, removing a ban on Islamic-style head coverings at an establishment that once was considered a bastion of secularism.
The move also ends the last remaining headscarf ban at a public institution in the predominantly Muslim, but officially secular country.
With the change, women officers or military students in uniforms who wish to cover their hair in line with Islamic tradition will be able to wear headscarves under their hats, berets or caps, an official said.
The headscarves would be plain, without patterns and would match the officers' uniforms, said the official. He added that the scarves would be worn in a way that would not cover their faces.
The official provided the information on condition of anonymity, in line with government regulations.
A headscarf ban previously was lifted for the Turkish military's civilian staff, as well as for the country's coast guard and the paramilitary police force.
Since coming to power in 2002, Turkey's Islamic-rooted Justice and Development Party — founded by President Recep Tayyip Erdogan — has gradually lifted the secular state's once-rigid bans on wearing headscarves in government offices and in schools.
For years, Turkey's powerful military had acted as the guardians of the country's secular system. It staged three coups between 1960 and 1980 and in 1997, forced an Islamic-led government out of power.
Erdogan, however, has gradually curbed the military's influence and increased civilian powers over the top brass.
In July, renegade officers within the military used tanks, fighter jets and helicopters in an attempt to overthrow the government. Turkey blamed the failed coup on followers of the US-based Muslim cleric Fethullah Gulen who the government says infiltrated the military and other state institutions.
Gulen has denied he orchestrated the uprising. Turkey is seeking his extradition.