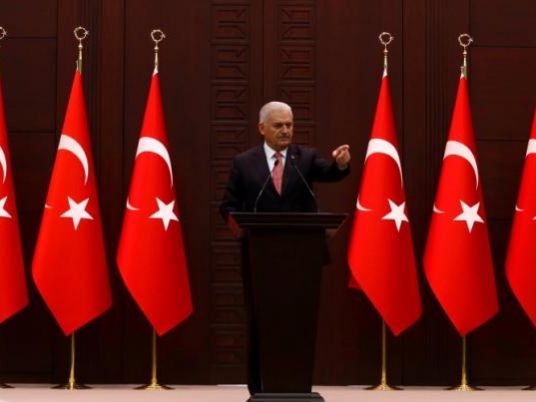 Turkish Prime Minister Binali Yildirim on Saturday criticized Iraq's leadership, saying it was "being provocative" with recent comments and said Ankara will continue to have a presence in Iraq.
Turkey has been locked in a row with Iraq's central government over the presence of Turkish troops at the Bashiqa camp near Mosul, where it has trained thousands of troops.
Yildirim's comments could also give pause to chances of an agreement between Turkey and Iraq on the Mosul campaign. U.S. Defense Secretary Ash Carter said on Friday that the two countries had reached an agreement in principle that could eventually allow a Turkish role in the campaign to retake the city from Islamic State.
"In recent days, there have been warnings from Iraq. We will not listen to this, nobody can tell us to not be concerned about the region," Yildirim told a conference of his ruling AK Party, which is being held this weekend in western Afyon province.
"The Iraqi leadership is being provocative. Turkey does not bow to anyone's threats, Turkey will continue to be present there," he said.
It was not immediately clear to which comments Yildirim was referring. However, Iraq has viewed Turkish military moves on its territory with apprehension. Mosul was once part of the Ottoman Empire and is still seen by Turkey as firmly within its sphere of influence.
Yildirim also said that Turkish-backed rebels had cleared 1,270 square km (490 square miles) in northern Syrian from "terrorist forces" as part of its ongoing operation in the region to sweep Islamic State and Syrian Kurdish forces from the area near its southern border.