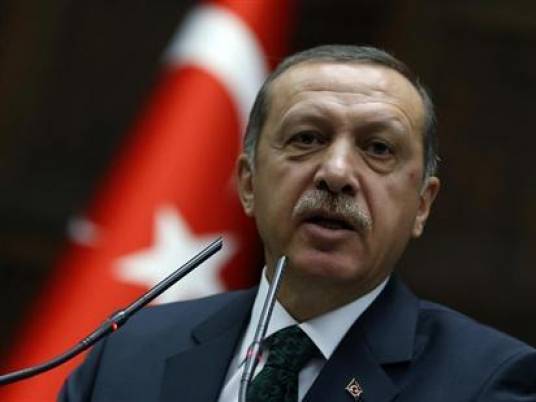 Turkish remier Recep Tayyip Erdogan declared his presidential candidacy on Tuesday for a more powerful presidency which rivals fear may entrench authoritarian rule and supporters, especially conservative Muslims, see as the crowning prize in his drive to reshape NATO member Turkey.
Ruling AK Party Deputy Chairman Mehmet Ali Sahin announced the prime minister's widely expected candidacy in the August presidential election to loud applause from party members at a meeting in the capital Ankara.
"Normally it is necessary to have at least 20 signatures for a presidential candidate. We got the signatures of all party MPs," Sahin told the crowd, before screening of a film portraying Erdogan in his youth and throughout his political career.
Erdogan, hugely popular despite a graft scandal he blamed on traitors and terrorists, is very likely to win the August vote. In so doing, he would bolster his executive powers after 11 years as prime minister that have seen him subdue a secularist judiciary and civil service and tame a once all-powerful army.
The presidency Erdogan would assume if elected would in theory differ little from the largely ceremonial post occupied by incumbent Abdullah Gul. But his personal authority and the fact of being directly elected, rather than appointed by parliament, would in effect allow an interpretation of the constitution that grants broader powers.
The candidates' list for the election testifies to dramatic change wrought in Turkey by his premiership, an old secularist elite yielding to two men of Islamist pedigree and a third from a long-suppressed Kurdish minority. No one campaigns now on a secularist, anti-Islamist platform, once the only permissible step to power.