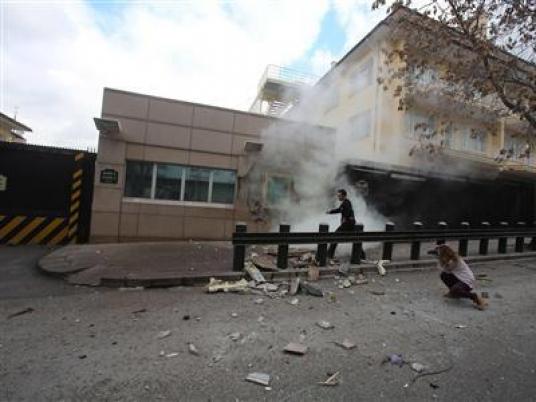 Turkish leftist group DHKP-C claimed responsibility on Saturday for a suicide bomb attack on the US Embassy in Ankara, according to a statement on a website close to the group.
"Our warrior Alisan Sanli carried out an act of self-sacrifice on 1 Feb 2013, by entering the Ankara Embassy of the United States, murderer of the peoples of the world," the statement on "The People's Cry" website said.
The statement was posted next to what it said was a picture of the bomber, dressed in a black beret and military-style clothes with what appeared to be an explosives belt strapped around his waist.
The attacker detonated explosives strapped to his body, as well as a hand grenade, inside an embassy gatehouse, killing himself and a Turkish security guard and critically wounding a journalist on her way to visit the ambassador.