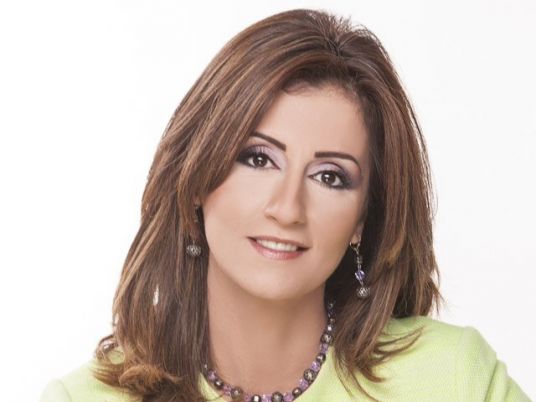 A popular hashtag on Twitter has gained lots of followers over the past two days, demanding the departure of a media presenter for criticizing judicial rulings against pro-democracy activists.
The hashtag "Lilian must leave" in Arabic has been , condemning ONTV's Lilian Daoud's remarks over the jail sentences against prominent activist Alaa Abdel Fattah and 24 others over charges of unlicensed protests and assaulting police.
"Guys, never let anything put you down..you have a weapon called the desire to live, and your tormentor can do nothing but try to take it from you," Daoud tweeted following the announcement of the verdict.
Abdel Fattah, a leading figure of the 2011 uprising against Hosni Mubarak and a vocal critic of the military establishment, was handed a five-year sentence and a LE100,000 fine for involvement in protests outside the parliament building late 2013 that condemned military trials of civilians. The rest of defendants received jail terms ranging from three to 15 years.
Her remarks provoked several supporters of President Abdel Fattah al-Sisi's government, who launched the hashtag demanding her removal.
"Foreigners do not have the right to criticize the judiciary, army and police of another country in which they relish its blessings," tweeted Nefrtary_Ahmos, referring to Dauod's Lebanese nationality.
"The people stand by their judiciary, army and police, and those who are seeking to undermine them are not expressing a different opinion, they are carrying out a plot," said Yehia5Yehia.
Daoud, however, gained support from many who fired back at the campaign against her, most notably from the channel's owner.
"Even if I disagree with Lilian Daoud's views, I will still, forever, defend her right to voice her opinion," tweeted Naguib Sawiris, the telecommunication and construction mogul.
"And now with Lilian Daoud giving them hard time, they are spurring a despicable campaign against her… What kind of degeneration makes people unable to endure one differing opinion?" tweeted Alaa Abdel Fattah's sister, Mona Seif.