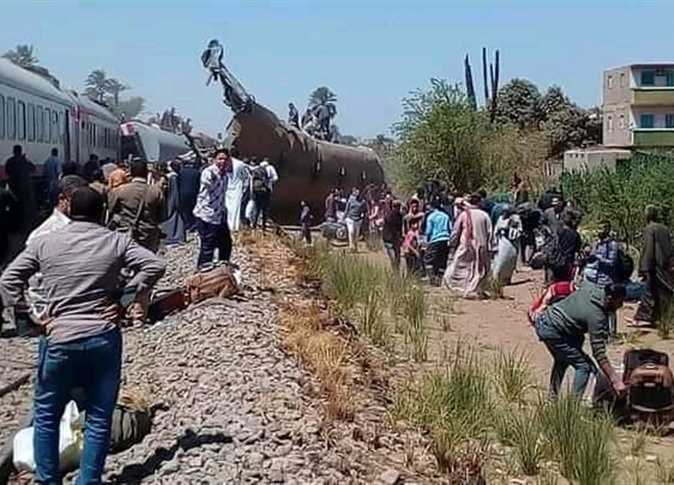 Two cars of an empty passenger train at Damietta station overturned after colliding with a single railway locomotive while traveling on the Damietta/ Tanta line.
Railways sources reported that the accident did not result in any injuries, as the train was empty.
It added that a  technical committee was formed to discover the causes of the accident.
Train accidents have been a common occurrence in Egypt, with some resulting in a large number of deaths and injuries.
The latest of which was last month in Toukh, Qalyubia Governorate, when a train derailed killing 23 people and wounding 139 others.
Egyptian President Abdel Fattah al-Sisi has ordered a rebuild of Egypt's national rail system in which authorities will update the lines, add new lines, and increase overall safety. The railway renovation is part of a larger ongoing transportation overhaul that includes new high-speed trains, additional metro lines, and road improvement projects.