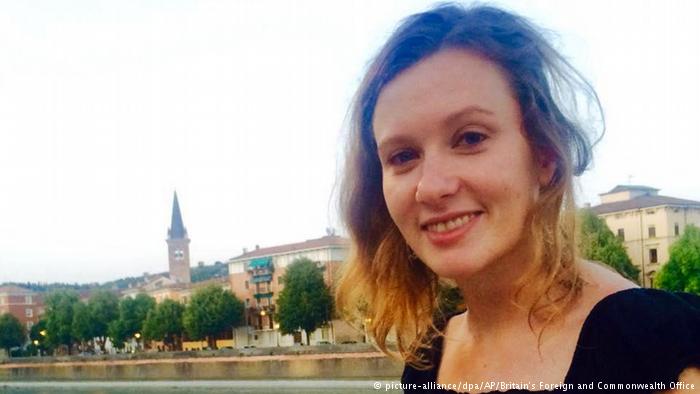 A Lebanese Uber driver has confessed to murdering a 30-year-old female employee of the British Embassy in Beirut, judicial sources said Monday.
The 41-year-old taxi driver, identified by state news agency NNA as Tariq H., had criminal rather than political motives in the high-profile killing of Rebecca Dykes, unnamed Lebanese security and judicial officials told the Reuters and AFP news agencies.
"The prisoner has confessed that he took advantage of the drunken state of the young woman and he drove toward a highway without her realizing. He pulled over in a quiet place," the judicial source told AFP.
"When he began to sexually assault her, she resisted, she was able to escape from the car and started to scream, until he took her back to the car and strangled her," the source added.
Strangled by highway
Police said they traced the man's car with highway surveillance cameras after Dykes was found strangled by a main highway. Dykes worked at the British Embassy for the Department for International Development.
"The whole embassy is deeply shocked, saddened by this news," Britain's ambassador to Lebanon, Hugo Shorter, said on Sunday.
"We are devastated by the loss of our beloved Rebecca," Dykes' family said in a statement. "We are doing all we can to understand what happened."
Uber declined to confirm the suspect's name or how long he had been driving for the service, but told news outlets they were working with authorities.
"We are horrified by this senseless act of violence. Our hearts are with the victim and her family," said Uber spokesman Harry Porter. "We are working with authorities to assist their investigation in any way we can."
Porter said Uber used commercially licensed taxi drivers in Lebanon, and that the government carries out background checks and grants licenses.
But authorities on Monday said the driver had a previous conviction on drugs-related charges.