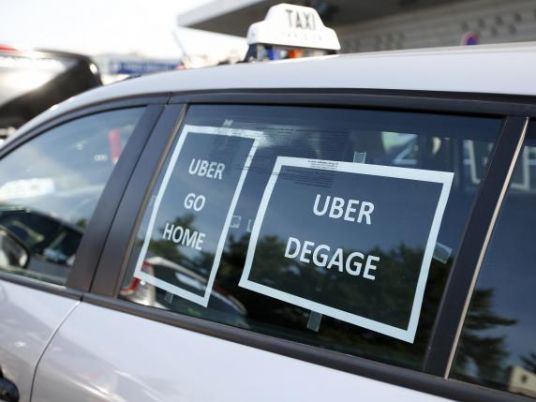 Uber launched a groundbreaking driverless car service Wednesday, jumping ahead of Detroit auto giants and Silicon Valley rivals with technology that could revolutionize transportation.
In an ambitious experiment, a fleet of cars equipped with lasers, cameras and other sensors — but with no one's hands on the wheel — were to be deployed by the web-based ride service on the challenging roads of Pittsburgh, Pennsylvania, steering themselves to pick up regular Uber passengers who are used to being fetched by cars driven by humans.
Four of the Ford Fusion hybrids with their ungainly rooftop load of technology will be deployed to select customers on Wednesday, with the company showing at least a dozen more ready to put on the streets.
The cars and their supporting technology have been trained on the city's complicated grid for less than two years, but demonstration rides ahead of the launch showed them very able to handle most situations — as able as many drivers.
Still, the first riders will be joined by two company technicians to make sure everything goes right, one sitting behind the wheel, with hands at the ready to take over in sticky spots, while the other monitors the car's behavior.
The move has put Uber ahead of the rest of the auto industry in getting such cars out for the general public. The major automakers all have driverless car development programs, as do tech giants Alphabet (Google) and Apple.
What allowed Uber to get to the front of the pack was not auto engineering but rather its ability to accumulate and crunch massive amounts of data on road and driving conditions collected from the billions of miles driven by Uber drivers.
"We have one of the strongest self-driving engineering groups in the world, as well as the experience that comes from running a ridesharing and delivery network in hundreds of cities," said Uber founder and chief executive Travis Kalanick in a blog post Wednesday.
The introduction of driverless cars challenges Uber's image as an app-based service of the "gig economy" that gave millions of car owners around the world the chance to make money ferrying passengers without taxicab licenses or other permits.
Uber's vision now suggests a world of taxis on call by app with no drivers at all.
"Self-driving is core to Uber's mission," Anthony Levandowski, Uber's vice president of engineering, said.
That would be far away, Uber officials stress. Kalanick says the main aim is to create safer roads.
"Self-driving Ubers have enormous potential to further our mission and improve society: reducing the number of traffic accidents, which today kill 1.3 million people a year; freeing up the 20 percent of space in cities currently used to park the world's billion plus cars; and cutting congestion, which wastes trillions of hours every year," he said.