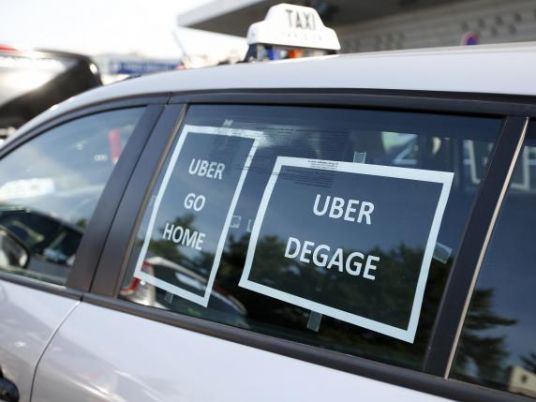 Uber transportation network company in Egypt will not raise fares until January 31, in a move that aims to celebrate the company's second anniversary in Egypt, according to a press statement Uber issued on Wednesday.
The company also announced it would not take profits from drivers throughout December and January until it decides on the increase of fares, in light of recent fuel price hikes.
"In light of the current difficult economic situation and the increase in fuel prices, Uber will allow drivers to take 100 percent profit from all rides (until January 31)," the statement read.
Cairo governor Atef Abdel Hamid approved on November 21 new tariffs for white taxis, following an increase in fuel prices due to the recent flotation of the Egyptian pound and the cancelation of fuel subsidies by the Egyptian government.
Uber service is not subjected to taxes, unlike white taxis. White taxis renew their license every year, whereas Uber cars renew their license every 3 years.
Uber, now active in more than 300 cities globally, launched in Egypt in late 2014, managing to lure hundreds of thousands of customers away from the general taxi service.