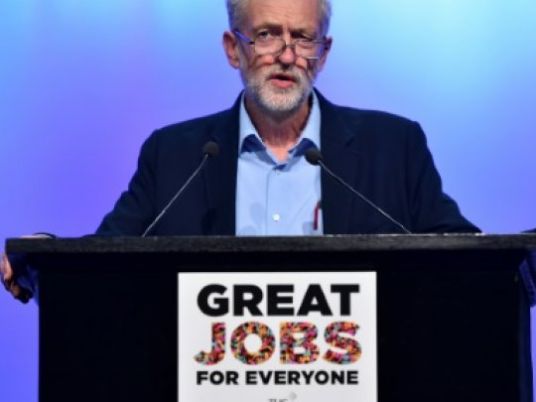 Britain's new opposition Labour leader Jeremy Corbyn vowed Sunday to press ahead with plans to renationalise the rail network to create a "People's Railway", if his party got into power.
In his first major policy announcement since becoming leader, the left-wing politician said England's rail franchises would be brought under public ownership as the contracts for each one expire, media reports said.
"We know there is overwhelming support from the British people for a People's Railway, better and more efficient services, proper integration and fairer fares," Corbyn said in comments to the left-leaning Independent on Sunday newspaper later repeated on his official Twitter account.
"On this issue it won't work to have a nearly-but not-quite position. Labour will commit to a clear plan for a fully integrated railway in public ownership," he said.
Britain's rail network was divided into franchises under a Conservative government programme 20 years ago, but private rail companies remain heavily subsidised by the government.
Five of the 16 franchises are due to expire between 2020 and 2025.
Corbyn, who is expected to unveil his plans at the Labour Party conference starting in Brighton, southern England, on September 27, has always made clear his intention to renationalise the rail network along with the Royal Mail postal service.
International Development Minister Justine Greening, the former Conservative transport minister, dismissed the plan as an "ideological joy ride".
"I think it would waste millions, if not billions, of taxpayers' money," she told the BBC.
The announcement comes at the end of a turbulent first week in office for the newly elected Labour leader, who notably came under fire for failing to sing the national anthem at an official engagement.
He also faced criticism over the appointment of controversial left-winger John McDonnell as shadow finance minister as well as his failure to put women in the top shadow cabinet posts.