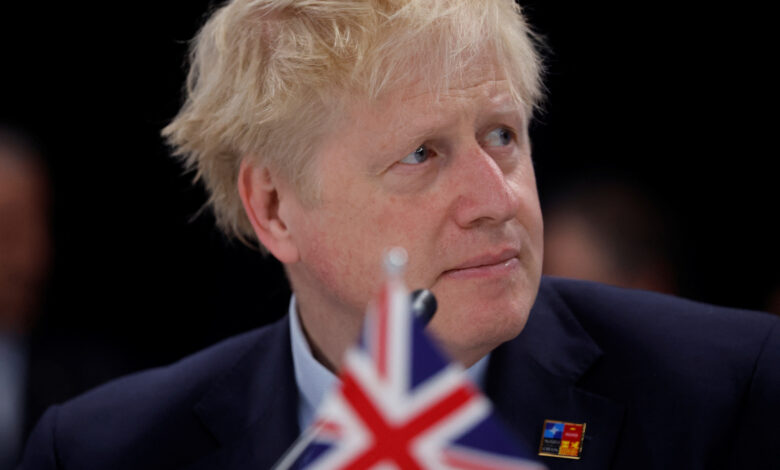 The United Kingdom will provide a further £1 billion ($1.2 billion) of military support to Ukraine, British Prime Minister Boris Johnson announced at the NATO summit on Thursday.
"This uplift to funding will herald a new phase in the international community's support to Ukraine," a statement issued by No. 10 Downing Street said, adding it will support "sophisticated air defence systems, uncrewed aerial vehicles, innovative new electronic warfare equipment and thousands of pieces of vital kit for Ukrainian soldiers."
"Putin's brutality continues to take Ukrainian lives and threaten peace and security across Europe," said Johnson.
"UK weapons, equipment and training are transforming Ukraine's defences against this onslaught. And we will continue to stand squarely behind the Ukrainian people to ensure Putin fails in Ukraine," he added.
Ukrainian President Volodymyr Zelensky thanked Johnson on Twitter for announcing additional assistance to Ukraine.
"I'm grateful to 🇬🇧 Prime Minister @BorisJohnson for allocating an additional £1 billion for security assistance to Ukraine. 🇬🇧 is our true friend and strategic partner. We appreciate the consistent, leadership support for 🇺🇦 in countering Russian aggression," Zelensky wrote.
Thursday's announcement brings the total UK military support since the outbreak of war to £2.3 billion ($2.8 billion) — more than any country other than the United States, according to the statement.