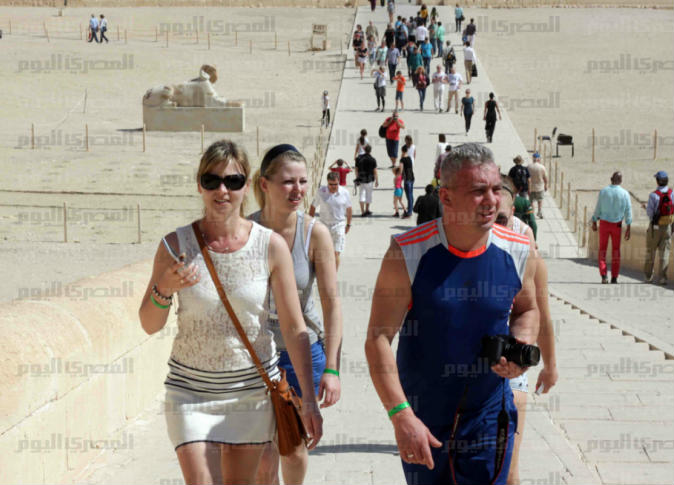 The Foreign Advice section on the UK government's official website has updated its advice and suggestions list, warning UK citizens visiting Egypt to avoid writing any negative opinions on the country to prevent any trouble with the authorities.
It also warned citizens from making any political comments, including those about the President or the security forces, saying that in some cases these "derogatory comments" on social media have led to custodial sentences.
The website also gave advice to LGBT people visiting Egypt, instructing them to be careful to avoid being charged of debauchery.
It gave other advice about not trafficking in illegal drugs, drinking alcohol in the street, respect local traditions and the import, production or use of unmanned aircraft. It also advised people to avoid photography of, or near, any official military installations.
British tourism company Thomas Cook announced on Sunday that 500,000 tourists will be visiting Egypt in 2018.  Blue Sky's chairman, Moody al-Shaer, Thomas Cook's Egyptian agent, announced the company has already experienced a 50 percent surge in bookings during the first half of 2018, particularly to Red Sea destinations such as Hurghada and Marsa Alam.
Statistics indicated that Egypt received 730,000 tourists in February 2018, a 35 percent increase compared to the same month in 2017. Then in April, Thomas Cook announced British tourism in Egypt had taken a 89 percent hike in 2018 compared to the previous year.
British ambassador to Cairo John Cassin stated in February that British tourists to Egypt are beginning to return in large numbers. In early 2018, Thomas Cook announced the launch of direct flights from the East Midlands Airport to Egypt while also declaring a larger number of flights planned for the year, Cassin said.