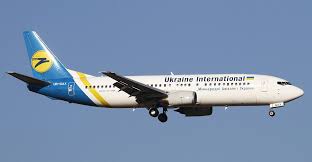 Ukraine will lift its official two-year-ban on flights to Egypt, as Ukranian airlines resume their flights from Kiev to Cairo on Sunday, reported Egypt's State Information Service (SIS).
Ukraine International Airlines, which is Ukraine's and official carrier, will be sending four weekly flights to Egypt, according to sources at Cairo International Airport.
At this stage, the airline will be sending 188-passenger-planes. However, larger planes will begin to operate at a later stage.
While Ukraine International Airlines is only now lifting the ban, several private Ukrainian airlines had began lifting their ban since September 2017.
Ukraine initially suspended flights to Egypt following the downing of Russian airplane Airbus A321 over the Sinai peninsula at the suspected hand of Islamic State (IS) terrorists in October 2015, which saw 224 people killed.